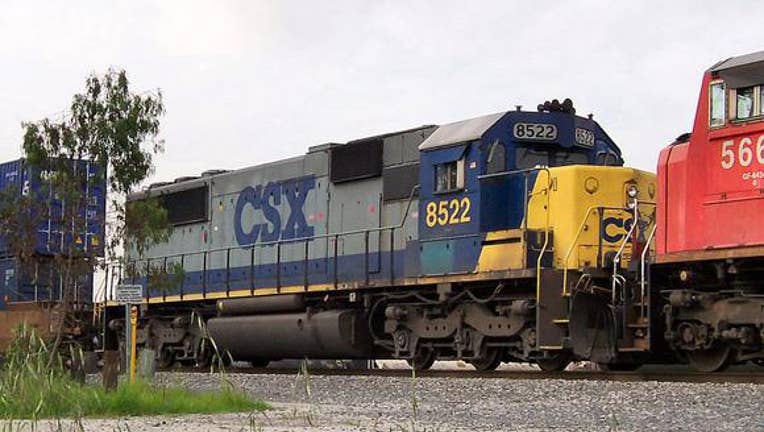 CSX Corp. has agreed to appoint Hunter Harrison as its next chief executive, people familiar with the matter said, giving the railroad veteran a four-year contract to slash costs and revamp one of the country's biggest railways.
His appointment ends an unusual contest with an activist investor who quickly parlayed Mr. Harrison's popularity with investors into sweeping leadership changes at the railway. Mr. Harrison is expected to take the helm as early as this week, the people said.
Mr. Harrison's activist partner Paul Hilal, founder of Mantle Ridge LP, won CSX approval to nominate five new directors, including Messrs. Hilal and Harrison, to its current board of 12 directors, the people said. The board is expected to shrink in coming years with retirements, including current Chairman and CEO Michael Ward.
Edward Kelly, an independent CSX director who helped negotiate Mr. Harrison's move to the Jacksonville, Fla., railway, will replace Mr. Ward as chairman, the people said. Mr. Hilal is set to be named vice chairman.
Mantle Ridge owns a 4.9% stake in CSX, but it wielded extraordinary leverage after news of Mr. Harrison's CSX ambitions drove the railroad's stock up by more than 30%. Among the investors who pushed for the railroad to hire Mr. Harrison were mutual-fund giant Fidelity Investments and some managers at Neuberger Berman, people familiar with the matter said.
Mr. Harrison plans to improve profits at CSX by cutting jobs and closing several rail yards, according to people familiar with his plans. As part of this strategy, Mr. Harrison aims to shift some of CSX's operations away from Rust Belt states such as Michigan and Pennsylvania to more economically vibrant Southern states.
CSX's offer to Mr. Harrison, 72 years old, includes the award of substantial stock options if he fulfills his promise to boost the railway's profits, the people familiar with the matter said. Details of the compensation package couldn't be learned. The railroad had previously objected to the size of the compensation package requested by Messrs. Hilal and Harrison.
Mr. Harrison resigned as CEO of Canadian Pacific Railway Ltd. in January to join Mantle Ridge's bid to shake up CSX's management.
CSX's board didn't approve Mantle Ridge's demand for more than $80 million to cover its cost of compensating Mr. Harrison for benefits surrendered when he resigned as CEO of CP. Instead, the board plans to ask shareholders to vote on the payment at the company's next annual meeting, according to people familiar with the matter. Mr. Harrison is entitled to resign from CSX if the shareholders reject the payment, the people said.
Mr. Harrison's new job marks his fourth and potentially most challenging turnaround assignment in a career that began more than 50 years ago, when he was hired by a Memphis railway to lubricate railcar axles. He subsequently won a strong reputation among investors after turning around Illinois Central Railway, Canadian National Railway Co. and CP with his so-called precision railway strategy of slashing labor costs and setting tight controls on train schedules.
CSX will be a thornier challenge because its rail network in the eastern U.S. is significantly larger and more dependent on struggling freight customers such as coal producers.
Another concern is Mr. Harrison's age and health, following a serious bout of pneumonia and other health issues in 2015. The executive's doctors have recently cleared him to continue working, according to one person close to Mr. Harrison.
Even as CSX's board negotiated with Mantle Ridge, the rail operator began making changes to slim down and shift to a more efficient rail network. The company said last month it would lay off up to 1,000 management employees, saving at least $175 million in annual costs.
Last week, CSX said several longtime executives in its operating division would retire and it would reorganize the network around fewer corridors in an effort to eliminate costly and time-consuming crew changes, according to an internal memo reviewed by The Wall Street Journal.
Paul Ziobro contributed to this article.
Write to Jacquie McNish at Jacquie.McNish@wsj.com and David Benoit at david.benoit@wsj.com