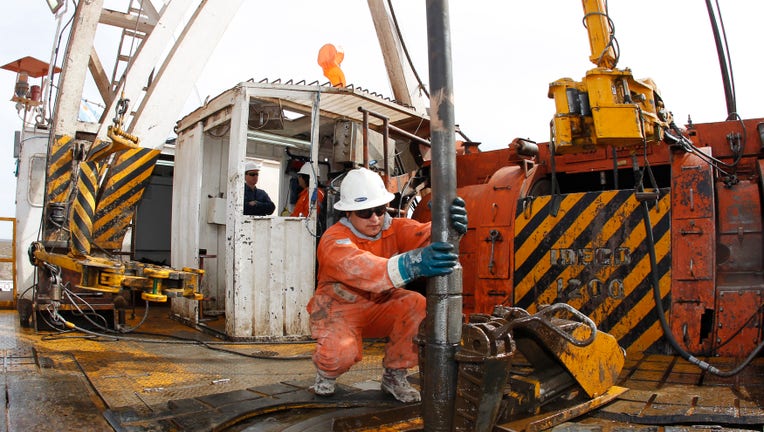 Brent crude oil edged up towards $108 a barrel on Friday but expectations for a rise in Libyan supply and caution ahead of data on U.S. stockpiles capped gains.
Libya hopes to resume production at one of its largest oilfields, El Sharara in the west of the country, within three days after protesters agreed to suspend their two-month stoppage, officials said on Thursday.
An increase in oil exports from the OPEC member, which has dropped to less than 250,000 barrels per day (bpd) from 1.4 million bpd in July, would boost supply and weigh on prices.
By 1445 GMT, Brent had risen 13 cents to $107.91, rebounding from a 2.7 percent drop on Thursday, the largest decline since late June. But the European benchmark was still set for its biggest weekly percentage drop in six months.
Brent fell as low $107.52, its lowest since November, and Jefferies Bache broker Christopher Bellew said the European benchmark might have found a new range after yesterday's sharp drop.
"It may be we're finding our way into a new range at which $107.50 will be the bottom and $109 or something like that will be the top," said Christopher Bellew.
U.S. crude fell 13 cents to $95.31 and was on track for its sharpest weekly percentage fall since September 2012. On Thursday, the contract posted its biggest daily drop since November 2012.
The prospect of an increase in Libyan oil exports was different to previous false starts because it was coming from the west of the country, said oil analyst Olivier Jakob of Petromatrix in Zug, Switzerland.
"What has really failed to materialise so far has been a restart in the east, where you have autonomy groups that are controlling the ports," he said.
"In the west, it's a different situation because it was a protest at the field, but the port is actually open. If they restart production it can really move to the market."
The market was also waiting to see whether official U.S. weekly data, to be released at 1600 GMT on Friday, would show an increase in U.S. crude stocks.
Data from industry group the American Petroleum Institute on Tuesday showed U.S. stocks fell last week as imports dropped.
But a report by industry group Genscape showed a 1 million barrel rise in stockpiles at Cushing, Oklahoma, the benchmark delivery point for U.S. oil futures.
Analysts expected the data to show a fifth consecutive draw in nationwide crude inventories.