Crime Fighting Robots May Be Coming to a Mall Near You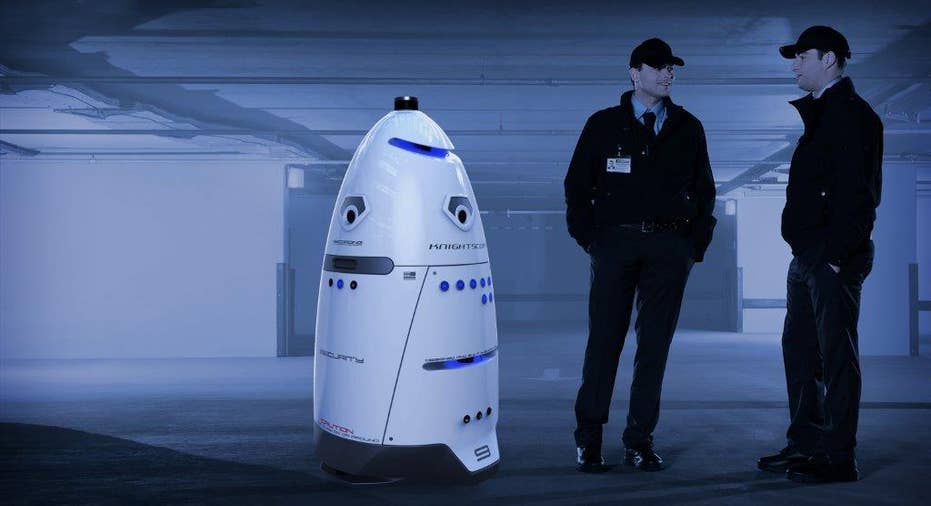 A Silicon Valley startup has developed a robot that may soon replace mall cops. Knightscope, which specializes in fully autonomous security data machines, says it is officially signed up to patrol malls in New York and Massachusetts, with nearly two dozen accounts set up across 16 cities this year.
"We're starting off in the public arena, so we are allowing them to patrol places like shopping centers, corporate campuses, professional sporting arenas and movie studios. Once the [robots] prove that what we are saying they are doing is actually happening, then you go to a mayor and say, 'hey, we are actually able to reduce crime,' and they are going to buy into this very, very, quickly," Stacy Dean Stephens, co-founder and VP of marketing and sales, tell FOX Business.
Knightscope, which launched in 2013 after the tragedy at Sandy Hook Elementary School in Newtown, Connecticut -- where 26 kids and adults were shot and killed – was designed to provide intelligence to security centers and law enforcement to help alleviate crime.
"When the shootings took place in Sandy Hook, there were a lot of studies done on active shooting situations and one of those studies found that if we got one of those officers in that school 60 seconds sooner, we could have saved as many as 12 lives. Being a former police officer myself and father of three that resonated with me, so we wanted to figure out how you solve that problem and the only way to solve that problem is through actionable intelligence and the only way to get that form of intelligence is through eyes and ears. So we thought people were promising robots since we were kids, it's high time we have robots," said Stephens, who served as a police officer for the Coppell Texas Police Department from 2000 to 2002.
The robots — which are each five feet tall and weigh 300 pounds — use multiple sensors, a 360-degree camera and license plate recognition to retrieve information.
"We also have thermo cameras and signal detection so we can actually find mobile devices that are in the air too," Stephens adds.
Knightscope says its robots aren't intended to take jobs away from security officers but rather an attempt to help cut America's trillion-dollar crime problem in half.
"We think that is a pretty lofty goal but we think that given the real-time information that we are gathering as well as historical information…it is very plausible that we can make an impact on crime and a positive impact on the economy," Stephens says.
Microsoft (NASDAQ:MSFT) was the company's first client in 2014, followed by the Sacramento Kings NBA franchise in 2015, both of which signed up for one robot to secure their premises in California. The company says they have over 17 contracts with multiple corporations planned for this year.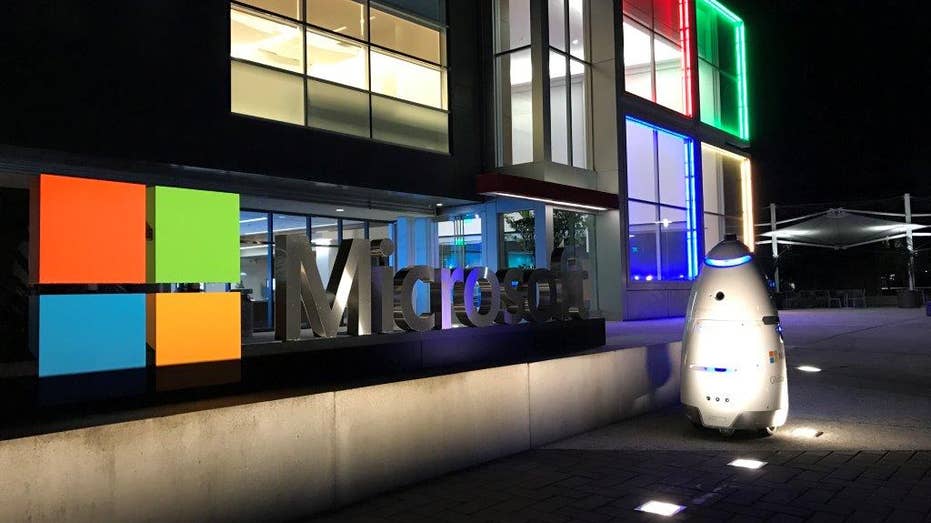 The robots, which come in two models — one for indoor and one for outdoor use — can only be purchased on a subscription basis, which retails for about $7 an hour for 24/7 surveillance (about $61,320 annually). Earlier this year, the company also filed for a "mini IPO," which essentially allows anyone to invest in Knightscope for stake despite its privately-held status.
"We have a $20 million round open right now and we already have over 1,000 investors who've invested in us," Stephen says.