Credit Unions Cling to Free Checking Accounts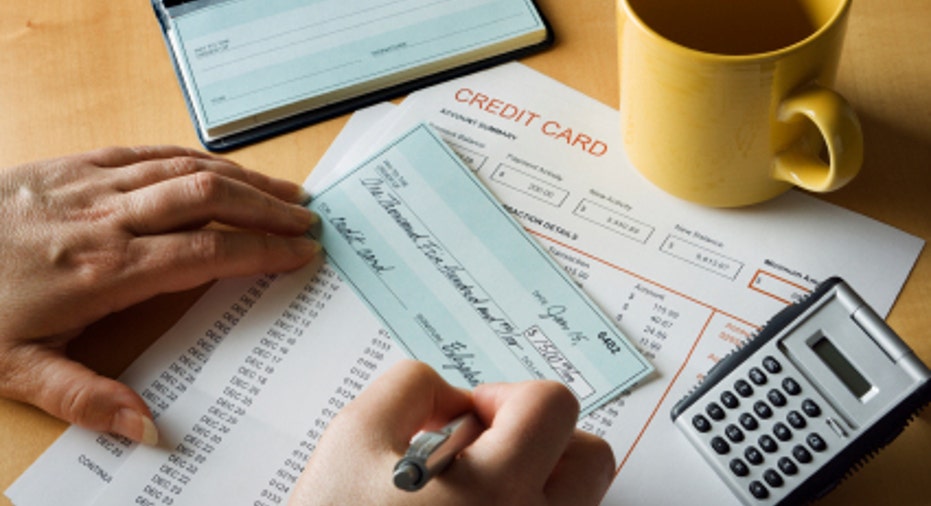 If free checking is in decline, someone forgot to tell credit unions.
According to Bankrate's 2012 Credit Union Checking Survey, 72% of credit unions currently offer free checking, down just 4% from last year's study.
Banks are a different story. Only 45% offered free checking in Bankrate's 2011 Checking Account Survey, and that number is likely to drop.
"If you're on the lookout for a free checking account, then credit unions remain a viable alternative to fee-laden or high-balance-requirement checking accounts that are becoming more common in the banking community," says Greg McBride, CFA, senior financial analyst for Bankrate.com.
Credit unions also generally make it less expensive to open an account, with 58% having a minimum deposit of $1 or less.
Why Credit Unions Offer Free Checking
Credit unions might be missing some fee income by sticking with free checking, but it also gives them a key advantage in the highly competitive financial services marketplace, says Ron Shevlin, a senior analyst for Aite Group LLC in Boston.
"I think they're looking at this as competitive differentiation," Shevlin says. "They're saying, 'Hey, if these big guys are going to get rid of their free checking, we're going to keep our free checking account as a way of being able to say we're different.'"
That strategy seems to have paid off. Since last year's "bank transfer day" -- a populist movement to get those alienated by big banks' new fees to switch to a local bank or credit union -- credit unions have signed hundreds of thousands of new customers, says Lydia Cole, director of industry analysis for Callahan & Associates Inc. in Washington, D.C.
The number of credit union checking accounts grew 4.4% between the first quarter of 2011 and the first quarter of this year, and much of that growth came at the expense of big banks, Cole says.
"Anecdotally, that's where (credit unions) are seeing the vast majority of members come from -- the large national banks," Cole says.
So how can you be sure credit unions won't pull a Lucy and snatch the free-checking football as soon as you sign up?
There are a number of reasons why credit unions aren't likely to follow banks and abandon free checking en masse.
It's true that like most financial services providers, credit unions have seen their regulatory burden increase over the last few years. But that burden is lighter by one big brick: the Durbin amendment cap on the "swipe fees" merchants pay banks to process debit card transactions.
Many credit unions are exempt from the amendment because they don't meet the law's threshold of $10 billion in assets, allowing them to continue charging merchants higher fees. That's made a big difference to the viability of free checking at credit unions because customers continue to generate significant revenue by swiping their debit cards, Cole says.
Shevlin says even if executives at your credit union wanted to ditch free checking, they may not be able to. Raising fees is actually much harder for credit unions than it is for banks. Unlike banks, credit unions are controlled by boards of directors elected by and from the credit union's membership, many of whom prize consumer-friendly fees and policies.
"I think there are a lot of CEOs, CFOs and CMOs out there in the credit union marketplace that are looking at the economics of their business and saying, 'This makes no sense. We really should be charging for this.' And the board is saying, 'No, this is what we're all about. We position ourselves as being better and different,'" Shevlin says.
No Such Thing as Free
Still, it's important to remember that just because a credit union checking account is "free" doesn't mean you'll never pay a fee, Shevlin says.
"A free checking account does not mean no fees. It simply means no standard monthly fee," Shevlin says. "But if you overdraw on your accounts, if you need copies of your statement, if you are inactive, if you close out your account, you may very well get hit by a fee just as much from the credit union as you would from a large bank."
In some respects, Bankrate's data bore that out. Credit unions charged an average of $26.65 for overdrawing a checking account. While they are less-than-typical bank fees, penalties can add up quickly with multiple purchases.
Accessing your cash also can be an issue. In most cases, you'll pay a fee of $1 to $1.50 to use an ATM outside your credit union's network. In addition, those credit union networks are generally smaller than the networks operated by large national banks. That out-of-network ATM fee comes in addition to whatever you're charged by the ATM operator -- typically $2 to $3.
Ultimately, McBride says it's up to consumers to do their homework before signing up for a credit union checking account, and they shouldn't assume an institution will work for them just because it has the words "credit union" on the door.
"There's not a one-size-fits-all answer for everybody," McBride says. "You've got to find what type of financial institution fits your financial lifestyle."