Credit Suisse Shakes Up I-Bank Unit with New Bosses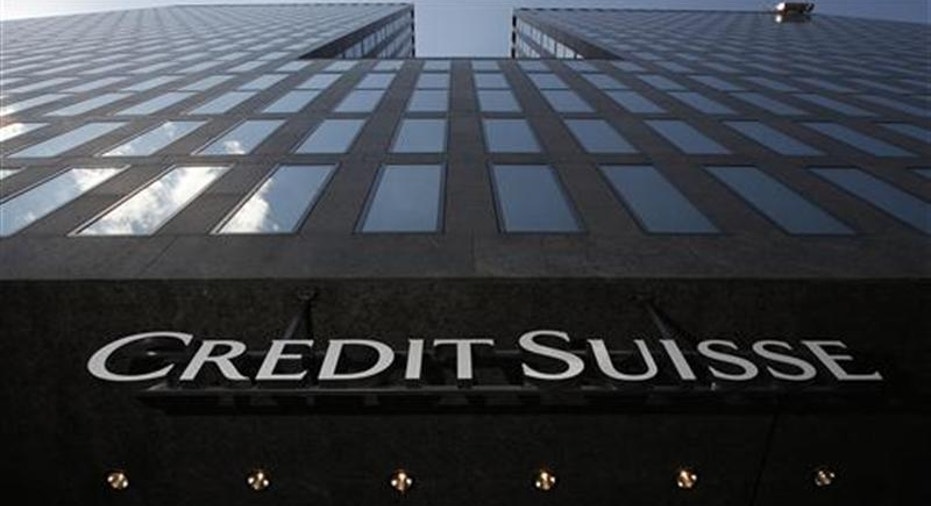 Credit Suisse appointed two new investment banking bosses on Friday and promoted them to its top ranks, a move likely to raise fresh questions over its appetite to scale back a unit hit by volatility and lackluster profits.
Zurich-based Credit Suisse, Switzerland's second-largest bank, said Jim Amine, who heads its investment banking department, and Tim O'Hara, who runs equities, will join the 10-person top management under Chief Executive Brady Dougan.
The two will run the investment bank alongside current co-chief Gael de Boissard, a French fixed income trader.
Amine and O'Hara replace Eric Varvel, a 24-year veteran of Credit Suisse who has run the investment bank since 2008. He had run the division jointly with de Boissard since 2013.
Varvel, who spent 15 years in Asia for Credit Suisse including stints in Jakarta and Tokyo, will step down from top management to focus on being chairman of the Asia-Pacific and Middle East, a role he has had for two years.
He will continue to report to CEO Dougan.
Friday's move increases the predominance of investment bankers in Credit Suisse's upper echelons, and the importance of the unit to the management of the bank, which also operates sprawling private banking activities for wealthy clients.
Of ten top executives, three run the investment bank. Two more -- CEO Dougan as well as private bank co-head Rob Shafir -- have investment banking backgrounds.
"If some people expected some cuts or restructuring at Credit Suisse's investment bank, that doesn't seem very likely after today's announcement," Bank Vontobel analyst Andreas Venditti said. He rates the stock at 'hold' with a target of 28 Swiss francs.
Mixed investment banking results in recent months, especially from bond-trading activities, have given rise to calls for Dougan to make deeper cuts to the unit, which the bank has thus far resisted.
Credit Suisse silenced some concerns in the second quarter, when an outperformance in fixed income on the back of activities such as mortgage servicing, helped it counter a drop in equity trading.
The bank, which reports third quarter results on Oct. 23, said last month that investment banking revenue rose on the year in July and August, but with more volatility that typically marks those months.
Larger rival UBS is half-way through a dramatic scaling back of its fixed income activities, in light of tougher capital rules which make it far more difficult to turn a profit from riskier bond-trading activities.
Credit Suisse wants to eventually return to double-digit capital returns from its core investment bank, including its equities and advisory divisions, following an overhaul which includes cost-cutting and rethinking some areas such as commodities and interest rate trading.
Credit Suisse's chairman voiced confidence that the investment bank would flourish under the new structure.
"In our investment banking Division, Eric Varvel and Gael de Boissard have been instrumental in adapting our business to the new market and regulatory environment," Credit Suisse Chairman Urs Rohner said in a statement on Friday.
"Jim Amine and Tim O'Hara have also been integral to the success of the division, with our investment banking department and equities businesses demonstrating strong results and great momentum."
(Additional reporting by Caroline Copley; Editing by Ryan Woo and Clara Ferreira Marques)