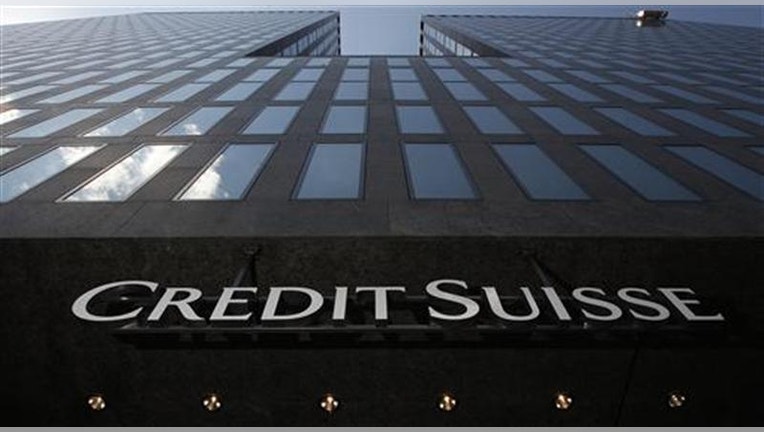 The task awaiting Tidjane Thiam when he takes over from Brady Dougan as the new chief executive at Credit Suisse Group AG is clear: how to pull the Swiss bank out of a post-financial crisis rut.
The Zurich-based bank's share price has stagnated in recent years. Management has made only piecemeal cuts to its investment bank. And a reboot of the core private banking business is under way after a number of scandals.
The bank also faces a recent abrupt rise in the value of the Swiss franc that eats into profits generated abroad and looming new regulations that could make it tougher to generate a decent return.
Mr. Thiam, currently CEO of U.K. insurer Prudential PLC, will have to meet all those challenges without any experience running a bank, much less a global one.
"It's an interesting CV for someone taking over a large international bank, having never worked at one," said Vontobel analyst Andreas Venditti.
Credit Suisse said on Tuesday Mr. Dougan will step aside in June, capping an eight-year tenure that saw him shepherd the bank safely through the financial crisis. But Mr. Dougan also oversaw the bank as it addressed questions about its role in helping Americans evade taxes, leading to a $2.6 billion settlement and a guilty plea for the bank.
The Swiss bank's board made the decision to replace Mr. Dougan with Mr. Thiam more than two months ago, but managed to keep the striking move under wraps, according to a person familiar with the matter. Board members agreed that despite Mr. Thiam having no track-record in banking, his extensive international experience and contacts, and his successful tenure at Prudential, made him a solid choice.
Investors welcomed news of the transition, trading Credit Suisse shares up 7.5% on Tuesday morning.
Mr. Thiam, a 52-year-old born in the Ivory Coast, studied in France. In addition to French and English, he also speaks German-the local language in Zurich.
While that might help ingratiate Mr. Thiam with locals in Switzerland, he brings a starkly unique résumé to the job. In the 1990s, he became a government official in his home country, before having to flee due to a 1999 coup. He then rejoined his former employer, consultancy McKinsey & Co., and later moved on to insurer Aviva PLC, before taking the role of chief financial officer and then CEO at Prudential.
Mr. Thiam is somewhat unique as a former consultant taking over the top job at a global bank without banking experience. Morgan Stanley CEO James Gorman worked as a McKinsey consultant, before joining Merrill Lynch in an executive role, and then moving on to Morgan Stanley.
Mr. Thiam may bring a taste for bold deal-making to his new job.
While at Prudential in 2010, he made an eye-popping bid to buy AIA Group Ltd., the Asian unit of American International Group Inc., for roughly $36 billion. Prudential shareholders fought the deal, and Mr. Thiam was forced to withdraw it.
Al Alevizakos, an analyst with Keefe, Bruyette & Woods, said an appetite for acquisitions might help Credit Suisse bolster its private banking business. Mr. Thiam's appointment is also a sign that Credit Suisse will make more significant cuts to its relatively high-risk investment banking presence, he said.
"I'd be surprised now if they didn't put the knife into the bone," Mr. Alevizakos said.
Pressure to shrink the investment bank comes as Swiss officials are expected to implement new, tougher capital requirements to better protect the country's broader economy. Credit Suisse shares have risen more than 5% over the past three years, while UBS, its neighbor, is up nearly 40% over the same period.
Credit Suisse has been unable to consistently rely on its private banking business to prop up its profitability. The lender's U.S. private banking unit has struggled in recent years, and it has had to streamline the global business by exiting markets such as Germany.
The stronger Swiss franc, which was abruptly allowed to gain value thanks to a January decision by the Swiss National Bank, is also crimping profits. Like other Swiss banks, Credit Suisse reports the bulk of its costs and earnings in francs, but derives much of its income in now-weaker dollars and euros. That income now buys fewer francs.
Last month, Credit Suisse said it would cut hundreds of millions of francs in costs, in a bid to grapple with the strong currency.
Mr. Dougan, who has maintained close ties to the U.S. throughout his tenure and never said more than a few words in German in public, was often perceived as an outsider in Switzerland. Many in the Alpine country see Credit Suisse, which was founded in 1856 to help foster Switzerland's industrial development, as a national treasure.
Now, Mr. Thiam's appointment is likely to further solidify the bank's international image. As of the end of 2013, only 16% of its institutional investors were located in Switzerland, while nearly half were in the U.S. He has worked in New York, Paris and London, and has led Prudential's aggressive expansion into emerging markets, especially in Asia.
His departure deals a significant blow to Prudential, which owns Jackson National Life Insurance Co. in the U.S. Prudential's share price fell 2.5% Tuesday morning. Mr. Thiam, speaking on a conference call to discuss Prudential's full-year earnings Tuesday morning, declined to comment on his new appointment. Referring to his time at Prudential, he said the job of a CEO is to build strong teams and deliver consistent results.
A former colleague from McKinsey & Co. said he always displayed "burning ambition mixed with deadly charm."
In an interview with BBC Radio in 2012, Mr. Thiam discussed his fondness for West African music and picked out Bob Marley's Redemption Song as one of his favorite pieces of music. Speaking about his experience after a coup in his home country, Mr. Thiam said, "If you have been in a situation where you have nothing, there is nothing much you are afraid of."