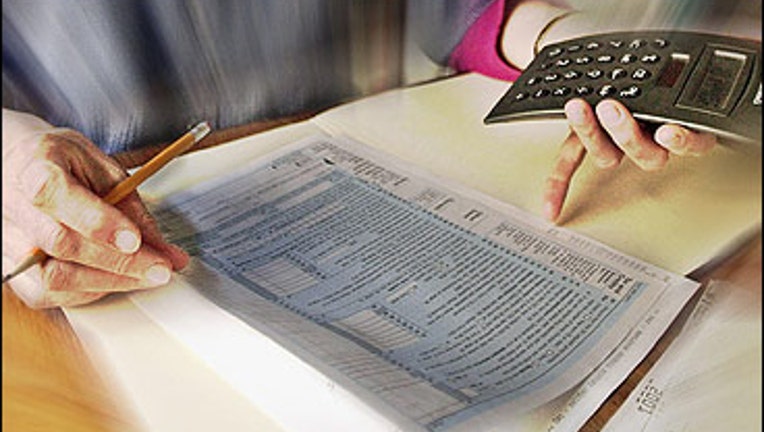 If there's one time a year that people shift their focus to their finances, it's tax season.
To take advantage of this mindset, take the time to apply that financial awareness to your credit habits as you sort receipts, meet with your tax pro and wait patiently for your refund (hopefully!).
Here three tips to help keep your credit life on track:
Get Organized. Just like you review and keep your tax paperwork organized, make a plan to start reviewing your monthly credit statements carefully to spot any unusual activity. Evaluating each statement regularly will also help identify any unnecessary spending.
Find Help. Just as you see an accountant or use tax preparation software to file your taxes, you're not alone when it comes to getting your credit in check. There are many services that can help people of all financial situations. For instance, if you tend to be forgetful when it comes to paying bills, you can set up account alerts to remind you to make a payment. Perhaps you're not great about sticking to a budget, there are apps that can help you track your spending. If you're drowning in debt, you might consider seeking professional guidance from a credit counselor or personal finance consultant to help get back on track.
Know your Perks. The tax code is constantly changing to offer or eliminate new tax credits and deductions every year, so it's important to stay informed to get the highest-possible refund. Likewise, credit card issuers may offer perks that change or adapt over time, so it's worthwhile to call or read up on what you may be missing. Some credit issuers offer perks like trip cancellation insurance or even coverage on a recent purchase that breaks or gets stolen.
Create a Year-round Plan. There are a number of things you can do to ensure you are more prepared for the next tax season like adjusting your paycheck withholdings. If getting out of debt is your goal, know that it is going to take time to make progress. Start with a monthly budget to curb spending and save more. Create a pay off plan to get rid of existing debt, and start an emergency fund if you don't have one.
By following a year-round financial regimen, keeping your credit in check will no longer be as taxing as it once was, and you can look forward to many happy returns. 
Roman Shteyn is co-founder of Credit-Land.com. He writes frequently on credit card topics.