Credit-Card Spending Boosts American Express to 3Q Beat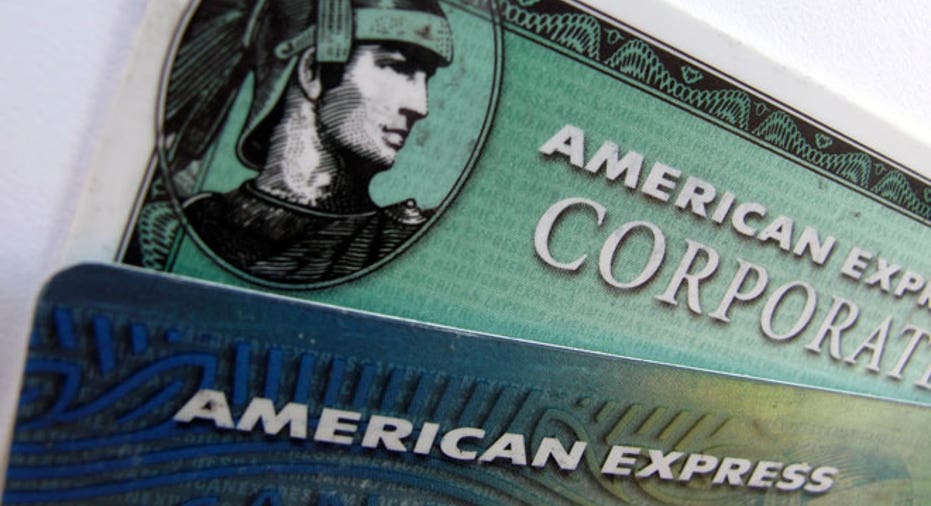 American Express (NYSE:AXP) reported on Wednesday a 9.3% increase in its third-quarter profit, driven by an increase in credit-card spending.
The company's profit was $1.37 billion, or $1.25 a share, up from $1.25 billion, or $1.09 a share, in the year-ago period. Revenue rose 5.6% to $8.3 billion.
Analysts expected per-share earnings of $1.22 on revenue of $8.2 billion.
Net interest income was up 8.6%, while expenses increased 5.3%.
American Express said total spending by its credit card customers jumped 7.3% year-over-year to $236.2 billion.
Its U.S. card business logged a profit of $782 million, up 12% year-over-year. International card services saw its profit fall 13% to $142 million.
Total provisions for losses rose 3% to $492 million, reflecting lower reserve releases. Provisions for losses were $593 million in the prior quarter.
"Credit quality indicators remained at historically strong levels," CEO Kenneth Chenault said in a statement. "And, year to date, we are delivering on the annual targets we set to contain operating costs."
Shares ticked 47 cents higher to $76.79 in after-hours trading.