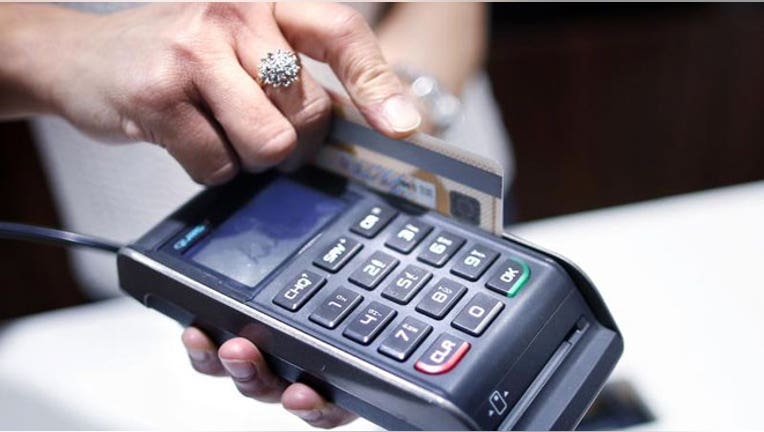 When it comes to credit card rewards, travel discounts and cash back options tend to steal the spot light—but they aren't the only games in town.
Some credit card issuers offer investment rewards to customers that allow them to funnel their cash back directly into an investment account like a 529 savings account or retirement account.
The number of companies offering these cards has thinned since the Great Recession, and just like every rewards program, there are catches. In order to benefit, you have to have an investment or savings account with the credit card issuer. Experts also claim people tend to overspend using these cards because of the feeling they are saving at the same time.
From credit cards that help you pay for college to ones that help bankroll retirement, here's a look at three investment reward credit cards available in the market:
Upromise Credit Card from Sallie Mae
College tuition prices continue to outpace inflation, making saving for college early and often important. The Upromise credit card from Sallie Mae offers customers cash back for everyday purchases like gas, going out to eat and shopping that is then dedicated to college-related expenses.
Purchases made on the Upromise website provide 5% cash back, and some participating restaurants bring in 8% cash back. The earned cash back goes directly into a user's 529-saving college savings plan or a Sallie Mae savings account. The cash back can also be used to pay off college debt or be used to fund other college-related expenses.
FidelityInvestment RewardsVisa SignatureCard
There are no loans for retirement, and tucking away enough money to cover expenses after leaving the work force is a big challenge.
The Fidelity Investment Rewards Card offers customers 1.5 points for each $1 they spend on the first $15,000 in purchases each year. Charge more than $15,000 and it brings in two points per every $1 spent. Every 5,000 points can be converted into a $50 cash deposit into a participating Fidelity account.
There are various accounts available to put the cash back into, including a cash management account, a brokerage account, Fidelity managed 529 accounts and an individual retirement account (IRA). For those that want to maximize their cash back, they can have family members link their Fidelity rewards card into their account.
SaverNation Credit Card
With the SaverNation credit card, users get 1% to 15% cash back for online purchases, and the cash goes automatically into a 401(k), 403 (b), 457 or IRA savings account. There is a catch: Customers have to shop on SaverNation's website to get the cash back. Some of the merchants participating in the program include 1-800-Flowers, which provides 10.5% cash back from purchases, Advance Auto Parts, which delivers 3.5% cash back and Brooks Brothers which brings 4.5% cash back.
Lesser-known brands can bring even higher cash-back percentages. For instance, a purchases made at Birthday in a Box through the SaverNation website bring 22% cash back.