Credit Card Rates Continue to Slide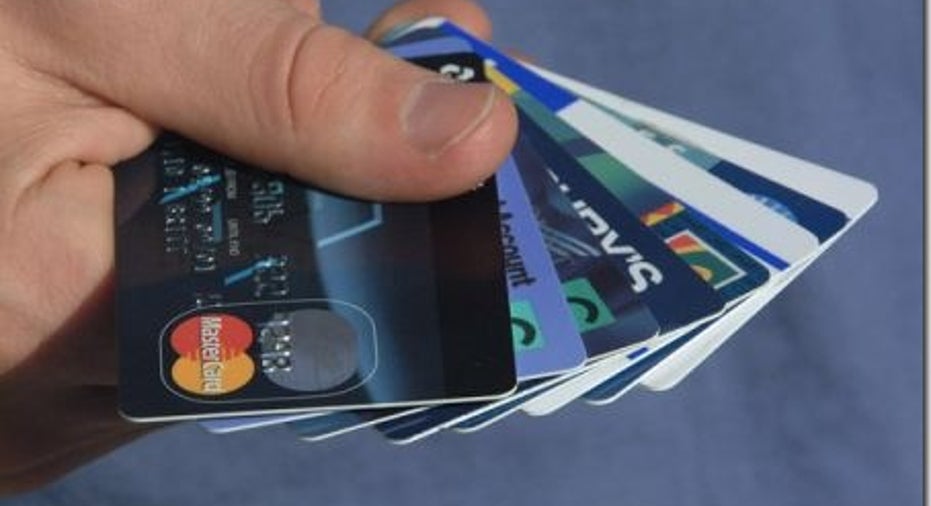 December 31, 2011
Current averages:
Average consumer credit card rate, overall market: 16.65%
Average consumer non-rewards credit card rate: 14.58%
Average consumer rewards credit card rate: 17.54%
Average student credit card rate: 17.06%
Average business non-rewards credit card rate: 14.74%
Average business rewards credit card rate: 15.53%
The US bank prime rate remained unchanged in the second half of December, at 3.25 percent. In contrast, the credit card survey for that same period produced a mixed bag of changes: a drop in consumer card rates, a rise in student card rates, and no movement in business credit card rates.
On the surface, it would be easy to link the drop in consumer credit card rates to a broader trend in consumer interest rates. For example, both 15-year and 30-year mortgage rates trended lower in December. However, given the sometimes conflicting actions of individual credit card companies, with some raising rates while others lowered them, it seems more likely that the changes in late December were due to individual marketing and profitability decisions by credit card companies. There were an unusual number of changes in this period, perhaps suggesting that credit card companies were resetting strategies in anticipation of the new year.
Consumer credit card rates
Average rates on both consumer rewards and non-rewards credit card offers fell in the second half of December. The drop was particularly steep for non-rewards cards, where the average rate fell 13 points to 14.58%. The average rate on consumer rewards credit cards fell 4 points to 17.54%, and the overall average for consumer credit cards dropped 6 points to 16.65%.
The drop in consumer non-rewards credit card rates was noteworthy not just for its size, but because it brought that category to its lowest level in all of 2011. Going into 2012, this not only represents an opportunity for consumers, but also an occasion to re-evaluate the relative merits of rewards and non-rewards cards.
Student credit card rates
The average rate for student credit cards rose 20 points to 17.06% in the latter half of December. This marked the second consecutive survey in which student credit card rates increased. However, this increase was the result of the elimination of a relatively low-rate student credit card offer, rather than being due to credit card companies raising their student card rates.
Business credit card rates
In the most recent survey, covering the second half of December, business credit card offers remained unchanged in both the non-rewards and rewards credit card categories. Both categories had also been unchanged in the previous survey, covering the first half of the month.
Good credit vs. average credit
The difference between the average credit card rate for consumers with good credit and the overall average rate widened to 3.69 percent in the second half of December, after dropping sharply to 3.57% in the first half of the month. In theory, this widening would suggest growing concern about default risk, with credit card companies offering greater incentives to customers with strong credit backgrounds, in the form of lower credit card rates. However, coming off a steep drop in this spread earlier in the month, and given that some companies widened this spread while others narrowed it, a more likely explanation is that this is simply a reflection of individual tactical adjustments by some credit card companies, rather than an indication of a broader industry trend.
In total, IndexCreditCards.com surveys information from some 50 different credit cards, and includes multiple credit-rating tiers from many of those cards. Examples of offers surveyed include American Express, Capital One, Chase, Citi, Discover, and other MasterCard and Visa branded cards. The information compiled not only demonstrates trends in credit card rates over time, but also indicates the different values credit card companies put on different target markets (consumer, business, etc.), as evidenced by the differences between rates for those markets.
The original article can be found at IndexCreditCards.com:Credit card rates continue to slide