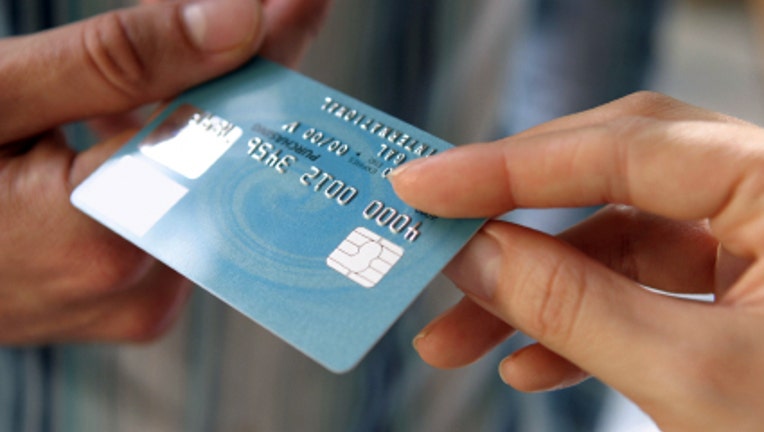 Interest rates on new credit card offers remained at 14.95% once again this week, according to the CreditCards.com Weekly Credit Card Rate Report.
This is the eighth consecutive week that card offers for consumers with excellent credit remained unchanged. None of the issuers tracked by CreditCards.com made changes to a card's best available interest rate.
One issuer did hike rates on card offers for consumers with lower scores. The changes didn't affect the national average, however, because CreditCards.com considers only a card's lowest rate when calculating average interest rates.
Discover widened the range of possible APRs on the majority of cards it offers online by raising the maximum possible rate on each card by 3 percentage points.
Discover's flagship "it" card, for example, previously featured a maximum rate of 19.99%. Cardholders now may qualify for an APR as high as 22.99%.
In addition to the Discover "it" card, five other Discover cards now feature the same APR range of 10.99% to 22.99%. Making the change were the Discover Miles card, the Discover Motiva card, the Discover More card, the Discover Escape card and the Discover Open Road card.
As a result, the range of possible APRs that Discover now advertises on most of its cards is wider than most. The difference between the lowest available rate and the maximum available rate on the majority of Discover cards advertised online is now 12 percentage points -- which is significantly higher than the minimum APR it offers to cardholders with the best credit.
Wide APR ranges become common
Discover isn't alone in offering a wider range of APRs. In fall 2012, for example, Bank of America increased the maximum possible rate on a large number of its online credit cards offers.
As a result, the vast majority of Bank of America cards tracked by CreditCards.com now feature a 10-point spread between the lowest available rate for customers with the best credit and the maximum rate offered to customers with borderline scores.
Some cards feature even wider ranges. The USAA World MasterCard, for example, advertises a range of possible APRs, starting at 9.9% and ending at 25.9% -- a 16-point difference.
Consumer advocates are critical of the widening APR ranges because, they say, it makes it harder for consumers to know what APR they'll actually be offered if they're approved for a card. For example, consumers may overestimate their perceived creditworthiness and expect to receive an interest rate that's closer to the card's minimum advertised APR and instead receive a rate that's closer to the card's maximum available APR.
Banking representatives counter that the wide ranges of possible APRs on a given credit card make it easier for lenders to offer a card to more people, including those with marginal credit scores.
Regardless, average credit card ranges appear to be widening, according to CreditCards.com data. For example, among the 100 cards that CreditCards.com tracks, 42 now feature ranges as wide as 8 percentage points or more -- up from 39 in November 2012.  Thirty-five cards advertise spreads as wide as 10 percentage points or more.
In most cases, the wider spreads that have occurred in recent months are the result of issuers increasing the maximum rate available on a new card. Few issuers have lowered the minimum APR available on a new card. As a result, the national average has fallen just five times since April 10, 2012.
Credit card use may be ramping up
Despite relatively high credit card interest rates that show few signs of dropping anytime soon, consumers appear more willing to use their cards than they have been in the recent past, according to new research.
Credit card usage at some stores, for example, jumped in March, compared to the same period in 2012, according to First Data's SpendTrend report released April 9. The report measures consumers' same-store spending and how they choose to pay.
Consumers also increased the overall amount they spent in March, according to the report. "Consumer spending growth bounced back in March despite increased payroll taxes and other headwinds facing consumers," said First Data's Rikard Bandebo in a press release. "Looking forward, sustained consumer-spending growth remains in the balance as consumers are reducing their savings and are shifting more spending onto credit cards."
See related: Fed: Card balances rise in February