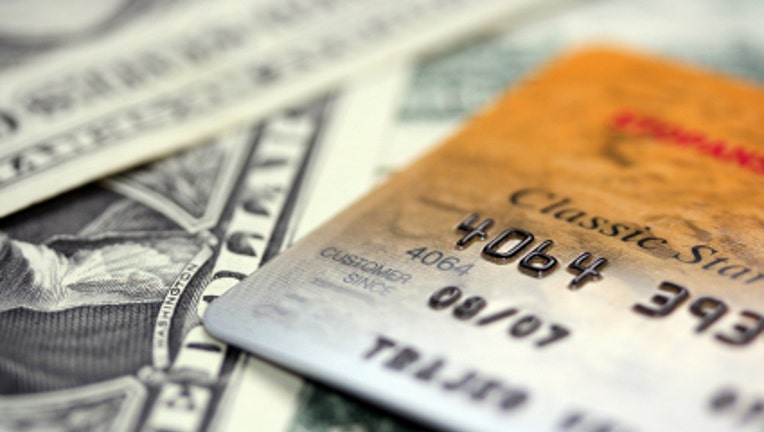 The number of consumer defaulting on their credit card payments is expected to remain near historical lows for the foreseeable future, according to a new report by TransUnion.
The ratio of borrowers 90 days or later on their credit card payments dropped to 1.48% in the fourth quarter compared with 1.61% in 2012.
While that rate is projected to rise to 1.57% by the end of the first quarter, TransUnion called it a still "relatively low level."
In a further sign consumers are cutting down on their leverage, average credit card debt per borrower also declined in the fourth quarter to $5,325 from $5,376 last year, according to TransUnion's data.
"Consumers are managing the cards they have in their wallets effectively and do not seem to be seeking additional card credit at this point," said Ezra Becker, vice president of research and consulting in TransUnion's financial services business unit.
This trend has helped major U.S. banks improve their bottom lines in recent quarters.
In the fourth quarter, Bank of America (NYSE:BAC), the second-largest U.S. bank by assets, said the number of 60+ days delinquent first mortgage loans fell by 58% year-over-year, while the number of 30+ delinquent loans declined across all consumer portfolios, reaching record lows in the U.S. credit card category.
The nation's biggest bank, JPMorgan Chase (NYSE:JPM), saw its provision for credit losses shrink to $746 million in the fourth quarter compared with $1.3 billion in the prior year as charge-offs and delinquencies improved.
In fact, every state experienced a decline in their credit card delinquency rate in 2013's fourth quarter compared with the year-earlier period, with the biggest delinquency declines occurring in Massachusetts, Rhode Island, Wisconsin and Oregon, according to TransUnion.
Credit card debt per borrower increased in just seven states.