Creating Your Own Luck: 12 Steps for Advancing Your Career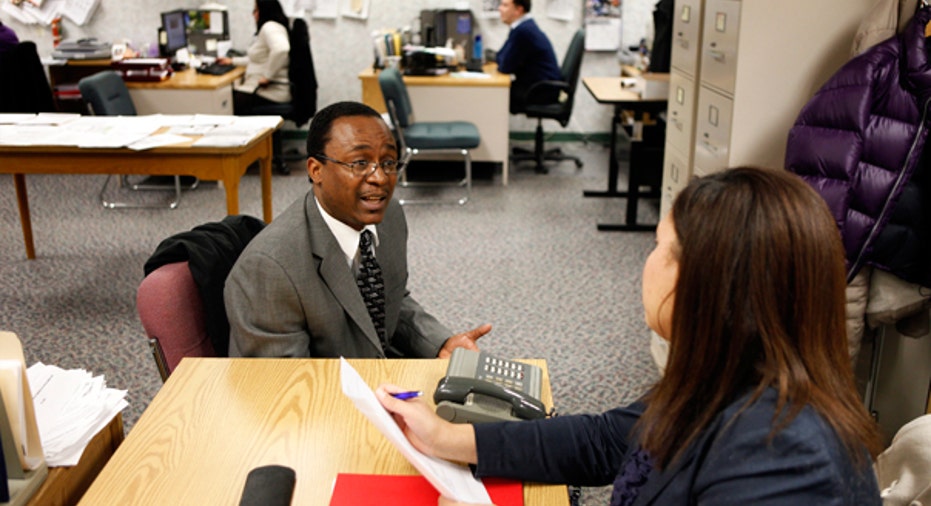 With St. Patrick's Day just around the corner, many job seekers are hoping the luck of the Irish will rub off on their careers. However, career professionals say unemployed workers can stop searching for four-leaf clovers and planting money trees and create their own luck. After all, luck is the intersection of preparation and preparation.
"Luck knocks on your door every day, and it's a question of whether you're ready to answer it," says Alex Douzet, COO and co-founder of job search site TheLadders.com. "People that focus on succeeding seem to be more aware of their environment. They figure out a way to leverage the opportunities that come their way."
In a recent LinkedIn survey, the U.S. was ranked the seventh luckiest country in the world behind Japan, South Korea, Austria, Germany, France and Switzerland. Of the survey respondents, 49% of professionals felt luckier than their peers. They attributed their luck to having strong communication skills, being flexible, acting on opportunities, compiling a strong network, and, most importantly, having a strong work ethic.
"The person who's lucky is able to take an opportunity to the next level," says Nicole Williams, connection director at LinkedIn. "Real luck happens when you're prepared to take advantage of an opportunity."
Improving labor market conditions have knocked the unemployment rate to 8.3% last month, making job seekers feel luckier about their prospects. "It's very self-determined and a self-fulfilling prophecy. People weren't feeling lucky a few years ago, but they are now and this influx of luck is going to turn the job market," she adds.
So here are expert tips for employees on how to make their luck and take their career to the next level.
Have a strong work ethic. The harder you work, the luckier you become. "Do the best job to get yourself noticed, even if it's not your career choice," says Williams. "Be excellent, get a reputation for excellence, and luck is going to find you."
Be passionate. "Don't follow the money, follow the passion," Douzet says. "If you follow the passion, the money will follow you." Being passionate about what you do will make you want to do a better job and bring more advancement. "Success isn't measured by a six-figure check but how you compare to your peers, your community, and your industry. Ask yourself, 'what makes me happy and what am I passionate about?'"
Develop a career plan. Evaluate your career path and what you want to accomplish. "It's important to have goals and to marry those goals with time periods," says Jacqui Barrett-Poindexter, chief career writer and partner at Career Trend. "You can continually adjust your plan, but, once you have one, you'll start to believe that you're there and people will really believe in you."
Have a good attitude. "Luck is all attitude," says Williams. Having a positive and genuine demeanor and being optimistic at your job goes far.
Focus on what you want. "People lose opportunities for luck because they spread themselves too thin," says Barrett-Poindexter. "Pay attention to what's important in your career." If you love a small portion of your job, then zero in on that portion of your job when you talk to people within your network. The more you talk about the part of your job that you love, the more likely these will become a bigger part of your career, Barrett-Poindexter says.
Execute meaningful interactions. "Step away from social media and be more meaty in interactions," says Barrett-Poindexter. Regardless of whether you work alone or in a team, social media can provide a surface relationship with other professionals.
For example, LinkedIn users expect to make new connections on a professional level. "The digital part gives you background on a person and helps to facilitate a new professional relationship," Williams says. When introducing yourself, she recommends complimenting that person to help you stand out in their mind.
Experts suggest talking on the phone and meeting face-to-face instead of always communicating online.
Find a work-life balance. "It's not an either-or choice," Douzet says. "Being happy outside of work will make for a happier employee." People who have successful careers tend to have successful personal lives. "Trading one in exchange for another always hurts you in the end."
Be a self-promoter. "Showcase who you want to be, even if it's a small part of your job," says Barrett-Poindexter. Experts agree that talking about your skills, accomplishments, and what you love about your job makes professionals in your network aware of your capabilities that would be well-suited for new opportunities. "A lot of people don't like to brag but own your accomplishments and know that there's a lot of work attached to luck," Williams says. There's a fine line with how much self-promotion is too much though. "You have to be open about being ambitious, but you have to balance it with, 'Here's what I've done for you lately,'" says Julie Jansen, career coach and author of I Don't Know What I Want, But I Know It's Not This.
Know how to communicate.  "Be clear and succinct about who you are and who you want to be, and how those intercept," says Barrett-Poindexter of when reaching out to professionals and potential employers. Having good written and oral skills are important when relaying this message. If necessary, take classes to perfect these skills during work, if possible, or on your own time.
Continually evaluate yourself. Ask your manager about your performance and how you can better help him or her achieve goals, Barrett-Poindexter says. "When you have a manager, your job is to help them look good and to focus on where they want you to focus."
Keep your skillset current. "Know what your industry needs and ramp up your skills to make yourself more valuable," suggests Barrett-Poindexter. Being up to date with technology will make you more qualified to work on a wider range of projects.
Don't Have the Same Day Twice. "Read another industry publication. Eat lunch someplace different. Change your schedule to give you exposure to new people," says Williams. "Introducing yourself to one new person a day can help bring luck your way." She recommends arriving early and leaving late because "there are different people in the office who can expose you to different opportunities."
While in the office, "step out of your comfort zone and challenge yourself," says Jansen. "If given the chance, offer to sit at the table for a global committee instead of staying in the background. Learn something new."
Changing your routine can also help spark creativity. "You may see a sign that gives you an idea that you can pitch to a new client," Williams says. "If you do the same thing every day, you won't see anything with fresh eyes and luck has a need for freshness."
Experts agree that luck is different for everyone. "Luck comes when you consistently do your best and somebody notices that you're doing your best," says Barrett-Poindexter. Hopefully, these tips help you to find your pot of gold at the end of the rainbow.