Cowboys' Jerry Jones threatens to sue NFL to block Goodell contract extension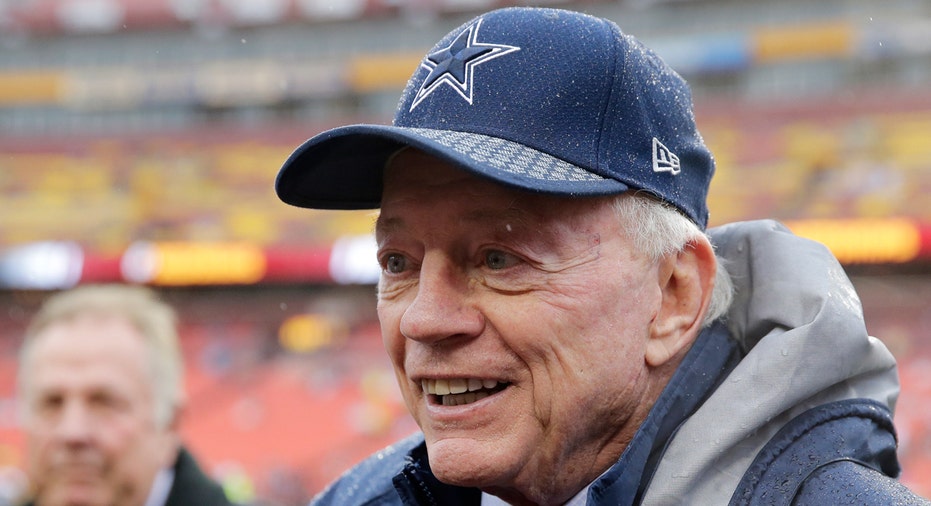 Dallas Cowboys owner Jerry Jones threatened to sue the NFL to block a contract extension for longtime Commissioner Roger Goodell amid an ongoing dispute between the two over the league's handling of star Cowboys running back Ezekiel Elliott's suspension for alleged domestic violence.
Jones told the six owners on the compensation committee he had hired high-profile attorney David Boies and was prepared to sue if the group voted to extend Goodell's deal, the person tells The Associated Press. The person spoke on condition of anonymity Wednesday because no one has been authorized to reveal details.
Jones also has expressed disapproval with the structure and compensation in the contract extension, another person familiar with the proposed lawsuit says. That person also spoke on condition of anonymity for the same reason.
The actions of Jones were first reported by The New York Times.
Goodell earned more than $31 million in compensation during the league's 2015 fiscal year, the last time the NFL publicly disclosed his pay. He has earned more than $200 million since he assumed the role in 2006. The proposed contract extension would keep Goodell as commissioner through 2024, according to multiple reports.
All 32 owners voted in May to extend Goodell's contract and authorized the compensation committee to work out the details. Goodell suspended Elliott in August after a yearlong NFL investigation. Prosecutors in Ohio declined to pursue the domestic violence case.
Elliott has played every game of the 2017 NFL season while the case is under appeal. A judge is expected to issue a ruling within days on whether to reinstate his six-game suspension. Elliott has denied any wrongdoing.
While not on the compensation committee Jones has expressed frustration over the NFL's pursuit of criminal matters with its own investigators.
The Associated Press contributed to this report.