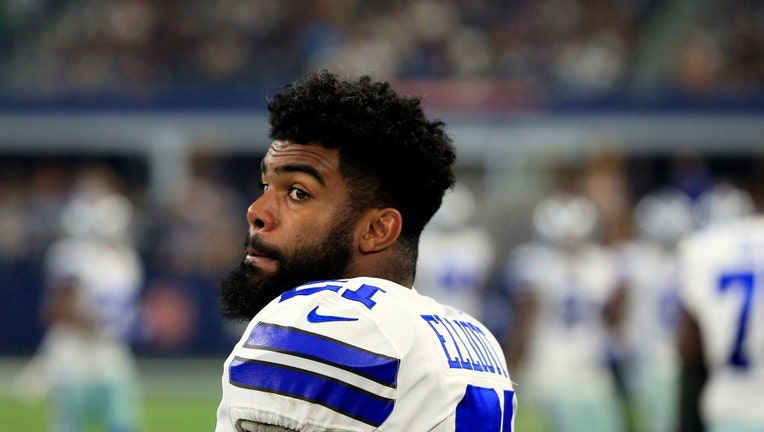 Dallas Cowboys running back Ezekiel Elliott has withdrawn his appeal of a six-game suspension for alleged domestic violence after a lengthy legal battle that began before the 2017 NFL season.
Elliott's agents said Wednesday the decision by last year's NFL rushing leader "is in no way an admission of wrongdoing." They said Elliott's decision came from "a practical assessment of the current legal landscape."
Elliott had a hearing set in a federal appeals court on Dec. 1, four games into the suspension.
He served the first game in Dallas' 27-7 loss to Atlanta last weekend. By accepting the six games, Elliott is eligible to return for the final two games: Dec. 24 at home against Seattle and Dec. 31 at Philadelphia.
The 22-year-old Elliott was suspended in August after the league concluded following a yearlong investigation that he had several physical confrontations in the summer of 2016 with Tiffany Thompson, his girlfriend at the time. Prosecutors in Ohio didn't pursue the case. Elliott denied the allegations under oath during his NFL appeal.
Elliott will forfeit $559,192 in salary during his six-game suspension. He has a base salary of $1.584 million for the 2017 season. In addition, Elliott could have to repay roughly $1.5 million in signing bonus if the Cowboys opt to pursue the cash.
The suspension voids the remaining guarantees on Elliott's four-year, $24.9 million rookie contract.
The Associated Press contributed to this report.