Cover All Your Bases Before Buying a Home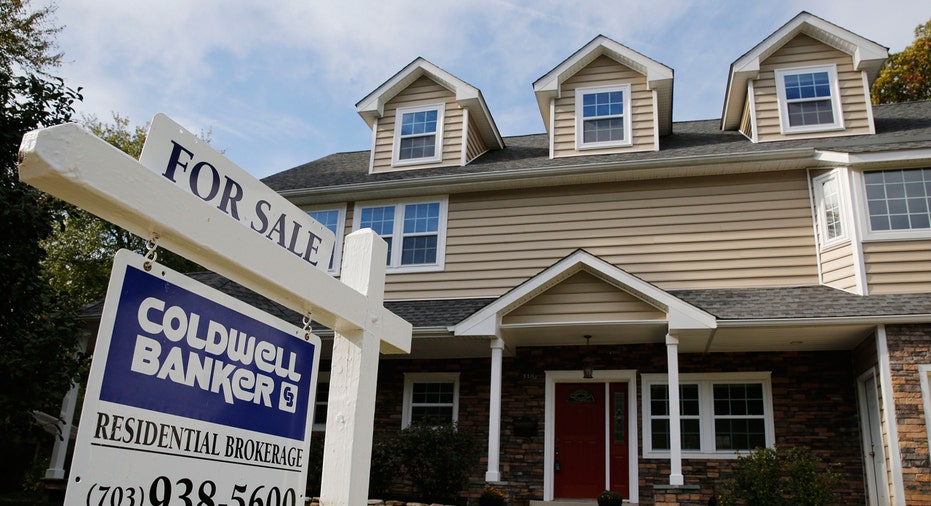 Buying a home is likely the biggest purchase you'll ever make, and doing your homework before deciding to buy or rent is key. While renting has fewer responsibilities, homeownership is typically the largest monetary commitment on one's monthly budget.
"We have a lot of people who are choosing to rent, and they may qualify to own, but they have to [be] better informed," says Curtis Ford, area sales manager for Wells Fargo Home Mortgage. "Owning a home is one of the most significant ways to build wealth in America."
Consider your finances, location and long-term goals, together with mortgage rates, as you weigh the pros and cons. Just because you can afford to buy a home doesn't mean that's right for you. "Some people always buy because they don't want to deal with a landlord," says chartered financial analyst Robert Stammers, director of Investor Education for the CFA Institute, "and some people always rent because they don't want the hassle of buying."
Experts provide tips for making this decision.
Know your budget.
Generally, keep your mortgage payment within 30% of your gross monthly income, experts say. Compare this amount to what you'd pay for rent. "If you're spending $2000 a month for rent, you can get a $300,000 [30-year fixed-rate] mortgage at a 4% interest rate," says Ray Rodriguez, regional sales manager at TD Bank (NYSE:TD). "Your principal and interest payment is $1,432." To keep the total housing payment under $2,000, taxes, insurance and any homeowner's association fees can't be more than $568. Rents do rise though, unlike fixed-rate mortgage payments.
"Don't forget that when you buy, you can deduct the interest on your mortgage and property taxes [if your income is high enough]," says Cara Ameer, broker associate and Realtor at Coldwell Banker Vanguard Realty based in Ponte Vedra Beach, Fla., "whereas rent, you can't deduct that monthly payment."
Buying requires savings, most of the time.
Experts advise shopping around for a loan as different programs have their own requirements for down payments, that may be less than 20%, and closing costs, which range from 10% to 20% of the down payment portion.
FHA loans require as little as 3.5% down, as do special programs offered by GSEs (Government-Sponsored Enterprises) and regional banks. These loans tend to have upfront and monthly premiums that can add up over time. You may also qualify for down payment assistance programs that offer grants or loans to help bridge the gap between your savings and the down payment requirement.
Rates won't stay this low forever.
The Federal Reserve is expected to raise interest rates in time, which will impact mortgage rates, says Ford. "Mortgage rates do not move in lockstep with the Fed, but as the Fed raises rates, mortgage rates will likely rise."
Consider interest rates, but your budget's more important, experts suggest. With a $300,000 fixed-rate mortgage, if rates jumped from 4.0% to 4.5%, the monthly payment would increase $112. "The check you have to write each month and how that works with your budget is what matters," adds Rodriguez.
With an adjustable-rate mortgage, which is more sensitive to interest rates than a fixed-rate mortgage, experts recommend factoring any payment shocks into your budget.
Renting a house can be cheaper.
Research whether you'll get a better house from renting or owning in your area. Buying generally makes more sense, except in markets with rapidly rising home prices and high costs of living. "It's more affordable to rent than buy because prices are so high, being able to save enough money for a down payment that makes the mortgage affordable is out of reach for many people," adds Ameer.
Buying has its benefits, if you live there long enough.
"You have to decide how long you are going to be where you're living — is it an uncertain situation and more temporary where it may not make sense to buy?" asks Ameer.
In your area, it may take five to seven years to recoup closing costs. These range from 2% to 5% of the purchase price when you buy the home and 6% to 10% of the sales price when you sell.
Also think about your long-term plans to stay in that area. "Owning a home doesn't give you a lot of mobility," says Stammers. "You don't want to have to sell in a bad market because you have to move."
Homeownership comes with responsibility.
Maintenance and repairs are paid for by the homeowner, while landlords takes these on for renters. "There are expenses you have as a homeowner that you don't have as a renter so you have to budget and be prepared," says Ford.
Homeownership isn't just about the money.
"Each individual has to decide what they're trying to achieve," says Ford. "All too frequently, we focus on the financial side of it. There are family considerations too."
If you're looking for a less transient community, you may want to buy that home anyway. "Homeownership isn't just about the opportunity to create wealth or family, it's also about creating stronger, more vibrant communities," says Ford.