Courtesy of Nike, Michigan Scores Top NCAA Apparel Deal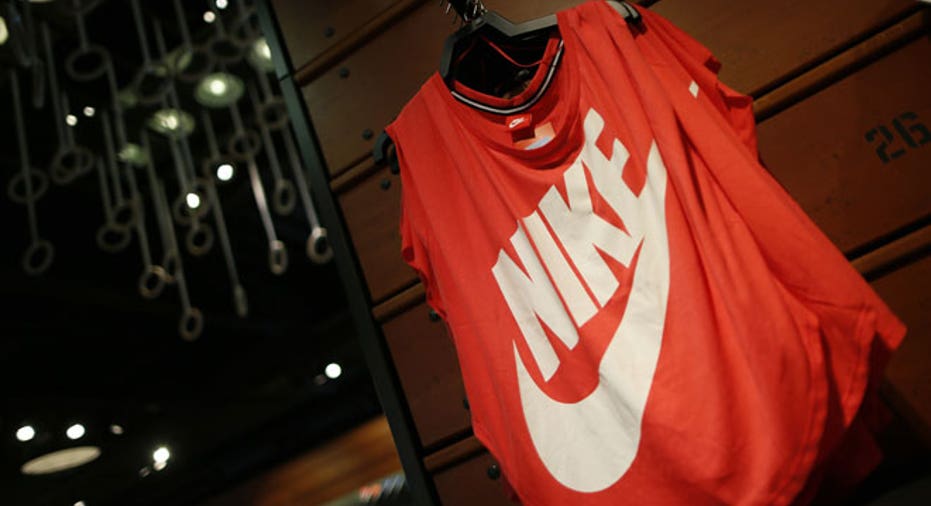 The University of Michigan has scored what is believed to be the most lucrative collegiate apparel deal in America, agreeing to a $169 million contract with Nike (NYSE:NKE).
Michigan said Wednesday its 11-year agreement, which kicks in after the upcoming academic year, calls for Nike to pay up to $76.8 million in cash. The remaining value is tied to equipment and apparel that Nike will supply for the Wolverines.
Athletic officials at the school announced last week that Michigan would switch from Adidas to Nike, the world's biggest sportswear company.
Jim Hackett, Michigan's interim athletic director, had told reporters in Ann Arbor that the Nike deal would beat all other apparel contracts for U.S. collegiate athletic programs.
The University of Notre Dame, an Under Armour (NYSE:UA) school, was thought to hold the top apparel deal in NCAA sports. The private school did not disclose financial details. However, reports have said the Fighting Irish signed a 10-year, $90 million agreement with Under Armour last year.
Michigan's apparel deal with Adidas, the German sportswear giant, was valued at approximately $8.4 million a year.
Under the new Nike contract, the company will provide apparel and equipment for all of Michigan's 31 varsity teams.
Nike will also host three students each summer for an internship at its Beaverton, Ore., headquarters.
Shares of Nike were trading 24 cents lower, or 0.2%, at $112.10 on Wednesday. Nike has gained 16.6% since the start of 2015.
Nike Inc. (NKE) - Stock Price | FindTheCompany!function(d,s,id){var js,fjs=d.getElementsByTagName(s)[0],p=/^https:/.test(d.location)?'https':'http';if(!d.getElementById(id)){js=d.createElement(s);js.id=id;js.src=p+"://cdn1.findthebest.com/rx/widgets.js";fjs.parentNode.insertBefore(js,fjs);}}(document,"script","ftb-widgetjs");