Coupon Site RetailMeNot Seeking IPO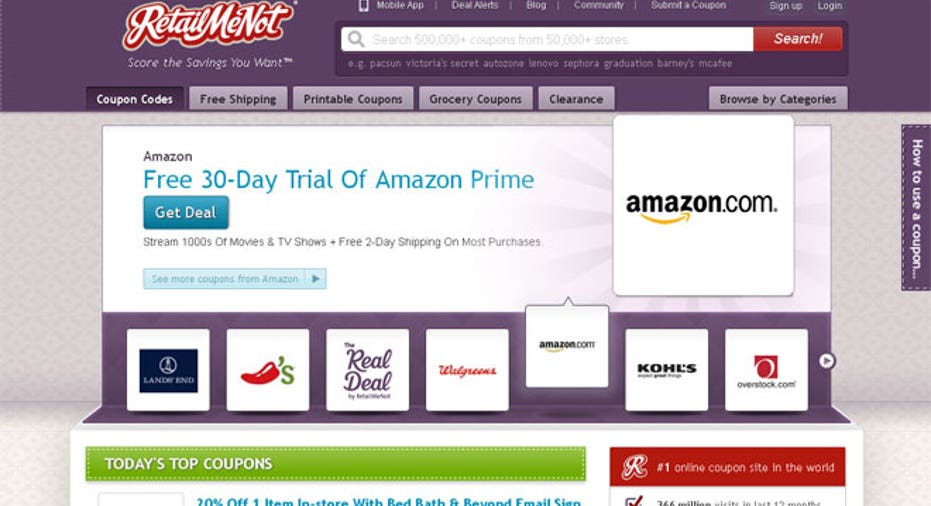 Online coupon provider RetailMeNot filed for an initial public offering for up to $230 million, as e-commerce activity continues to pick up.
According to the filing with U.S. regulators, the Austin, Texas-based company offered coupons for over 60,000 retailers and brands in 2012 and had contracts with more than 10,000 paid retailers as of Dec. 31. Its revenue rose nearly eight-fold between 2010 and 2012 to $144.7 million, while net income last year checked in at $26 million.
RetailMeNot plans to list its common stock on the Nasdaq under the symbol SALE. The company did not disclose how many shares it expects to offer or provide a per-share price range.
Net proceeds from the IPO will be used to pay dividends on outstanding shares of preferred stock and to repay six promissory notes, RetailMeNot said. It also expects to use some of the proceeds for working capital and other corporate purposes, such as working on new technologies.
Morgan Stanley (NYSE:MS), Goldman Sachs (NYSE:GS) and Credit Suisse (NYSE:CS) are serving as lead underwriters, according to the filing.
The IPO plans come at a time when consumers are shopping more online. Research firm IDC projects the e-commerce market to grow 18.1% between 2012 and 2017.