Couple Back at Work and Hoping to Refinance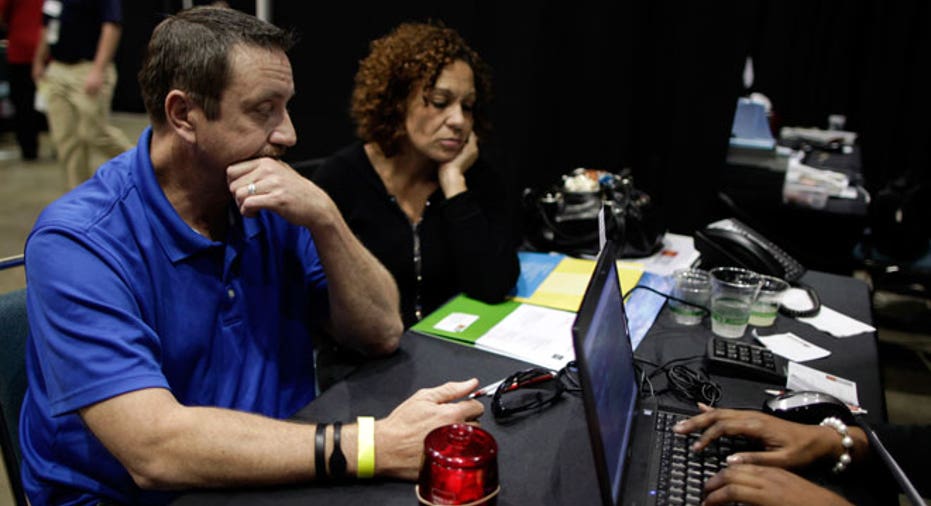 Dear Dr. Don, In 2006, my husband and I were in our 20s. In retrospect, we were young and not so smart. We got an $86,000 mortgage at a fixed rate of 10.5 percent. Obviously, neither of us knew what we were doing. In 2013, we lost our jobs at the same time and were on unemployment most of the year. We got behind on the mortgage for the first time.
Fortunately, we since have gone back to work and have a good repayment plan. But we're now paying nearly double what we were before to catch up. In the meantime, our credit ratings have taken a hit.
Are there any options for us to refinance the mortgage? We've been in the home for eight years and have reduced the principal by only $5,000. Interest expense alone could have paid off the house two years ago.
Even if our interest rate goes down a couple of percentage points, we'd be grateful. Now that we're working again, we're more than able to make our mortgage payments.
Thank you, -- Desiree Denouement
Dear Desiree, Don't focus on interest expense. While a 10.5 percent mortgage seems excessive, even for 2006, an interest-free mortgage was never in the cards.
With credit problems, time actually should heal all wounds. It takes seven years to eliminate the negative payment history from your credit report and credit score. That score should improve as you distance yourself from that period. You shouldn't have to wait that long to refinance.
You may be eligible for a Home Affordable Refinance Program, or HARP, loan if you meet the requirements. You must be current on your mortgage at the time of the refinance and have a good payment history over the previous 12 months. The HARP program also demands the loan-to-value ratio be more than 80 percent.
You've told me how much you've paid down, but not what your home is worth. If your loan balance is $80,000, then the house must not be worth more than $100,000 to qualify for the program.
Alternately, Federal Housing Administration refinancing should work. FHA loans have lower credit requirements. They can also be approved with a higher loan-to-value ratio. Mortgage insurance adds a bit to the cost, but you should still be able to significantly reduce your rate of interest.
Finally, stay on top of your credit rating by either paying for a report or getting one of the free reports available. You can find all of that online, of course.
Get more news, money-saving tips and expert advice by signing up for a free Bankrate newsletter.
Ask the adviser
To ask a question of Dr. Don, go to the "Ask the Experts" page and select one of these topics: "Financing a home," "Saving and Investing" or "Money." Read more Dr. Don columns for additional personal finance advice.
Bankrate's content, including the guidance of its advice-and-expert columns and this website, is intended only to assist you with financial decisions. The content is broad in scope and does not consider your personal financial situation. Bankrate recommends that you seek the advice of advisers who are fully aware of your individual circumstances before making any final decisions or implementing any financial strategy. Please remember that your use of this website is governed by Bankrate's Terms of Use.
Copyright 2014, Bankrate Inc.