Could Your Insurance Withstand a Hurricane?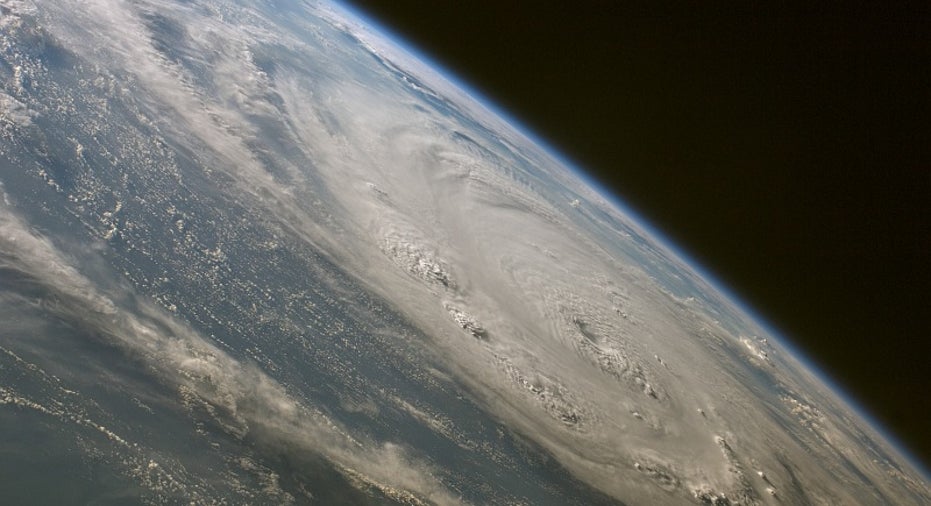 No one likes thinking about damage to their home and property from hurricanes. But it happens, and sometimes it's catastrophic. Here's what you should know and do now about hurricane insurance coverage.
Know What You Have
The biggest mistake people make is not knowing what coverage they have, says Leslie Chapman-Henderson, a former insurance executive and head of FLASH, the Federal Alliance for Safe Homes.
"On top of the practical problems … with trying to settle a claim, the last thing you need at a time of emotional distress is not knowing where you stand," she says.
So read your policy, and then call your insurance agent. Make sure you understand the limits, deductibles and replacement coverage.
Most policies cover hurricane losses, but coverage varies.
If you've recently remodeled the house, replaced the roof or added hurricane protection such as shutters, tell your agent. Those changes can affect your coverage and costs.
Ask if you're covered for additional living expenses -- namely hotel and restaurant bills you'll have to pay if you can't live in your home while it's being repaired.
Insure your home for what it would cost to rebuild it, not its market value, advises Lynne McChristian, Florida representative for the Insurance Information Institute, or III.
Now that the real estate market is down from its peak, people mistakenly think the insurance should match their home's lower value, she says.
Note: If a storm is within a certain distance, or if a hurricane watch or warning has been issued, you won't be able to get new insurance or change existing coverage. How the cut-off is applied varies by company and state.
Deductibles Come in 2 Varieties
In areas susceptible to hurricanes, deductibles may be in the traditional dollar amounts or may be a percentage of your home's insured value. Many insurers use the percentage deductibles to limit their exposure to big losses from storm damage, according to the III. Percentages typically range from 1% to 5% but could be higher in coastal areas with high wind risks.
If you have a 2% deductible, for example, and your home is insured for $150,000, the first $3,000 comes out of your pocket.
Keep in mind that a higher deductible will lower your premium.
Incentives and Discounts
You may be able to get discounts on hurricane-related insurance in three ways: if you have protection for your house, such as shutters; if your town enforces its building code; or if your home's construction permit was issued under the most recent building code.
Your insurance agent will know of any price incentives the company and your state provide in exchange for measures taken to minimize potential hurricane damage, says Chapman-Henderson of FLASH.
No discounts available? Give yourself a break by taking a higher deductible if you feel more protected because the house has state-of-the-art hurricane shutters or was built under the latest code.
Homes built to the latest code can be expected to withstand more punishment from storms. But Chapman-Henderson suggests hiring a professional to inspect your home so you can be sure it's sound.
Can't Get Insurance?
There are two reasons you may not be able to get insurance: You let your homeowners policy lapse, which looks bad to insurers; or the insurance market in your area has shrunk, likely after a hurricane strike caused millions of dollars in damage.
In tight markets, a state "wind pool" may offer last-resort coverage. For example, Citizens Property Insurance Corp. operates in Florida, and Texas has the Texas Windstorm Insurance Association.
Flood Insurance is Extra
You may need additional insurance against the risk of flood damage from hurricanes.
"Flood insurance is the only way to cover floods," Craig Fugate, the head of FEMA, the Federal Emergency Management Agency, told Bankrate during a White House online chat. "Your homeowners policy doesn't."
Your mortgage company likely will let you know if you are in a flood zone and require a flood policy. Or, you can check with your insurance agent, who should be able to provide the coverage through FEMA's National Flood Insurance Program. Insurance also is available directly from the program. Policies cost an average of $600 per year and provide coverage of up to $250,000 for a home and up to $100,000 on its contents.
You'll need flood insurance even if you live in a high-rise or a home on stilts, warns McChristian.
And there's a 30-day waiting period for flood insurance to take effect. So don't dawdle.
Other Property Coverage
Car: Hurricane damage would be covered under the comprehensive portion of your auto insurance. That includes flooding, says McChristian.
Boat: You'll need a separate marine policy, which includes windstorm coverage, she says.
Collectibles/jewelry: Your pricey art collection or diamond jewelry will require coverage under a separate rider to your policy. Ask your agent if the items should be appraised or if photos and receipts are adequate, advises Chapman-Henderson. Find out if the rider will count toward your total contents limit.
Sheds/pool screening: Coverage varies; check with your agent.
Be Ready
Inventory your property. Take photos of your home's interior, exterior and contents. Keep a backup on a flash drive or disk in a safe deposit box, along with purchase receipts.
When a hurricane approaches, make sure you have the contact information for your insurance agent. Be sure to have your homeowners and flood insurance policy numbers, too.