Could You Just Text Me That Info?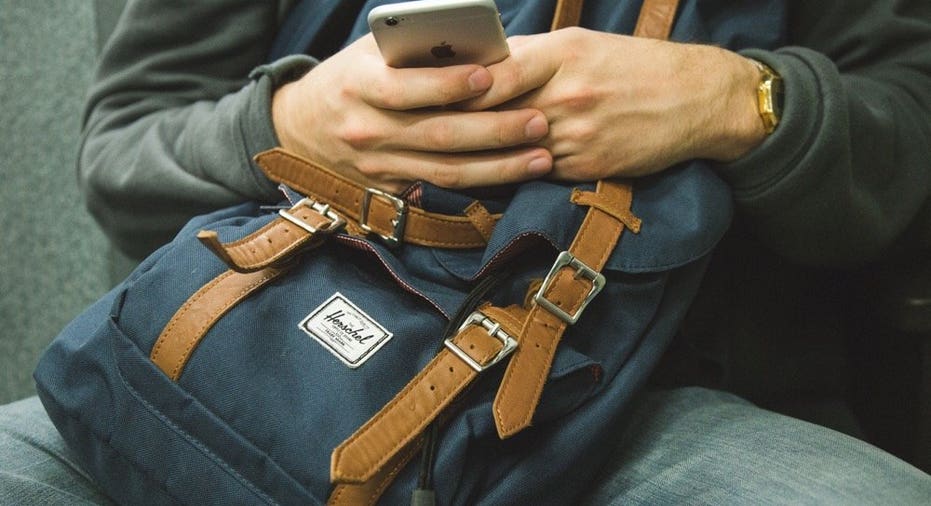 When the world moves on, savvy companies have to move with it. In today's business environment, everyone has a cell phone in their pocket. Most people use them for email, quick Web searches, and a dozen other functions in their daily lives. So why shouldn't recruiters use the convenience of that technology while in-processing new employees?
Solutions in the marketplace now allow recruiters to go mobile in new ways. Some companies, like not-for-profit healthcare system SSM Healthcare, have struggled in the past to fast-track new hires. A text messaging solution turned out to be the perfect way to instantly communicate with new hires and get onboarding tasks completed in a timely and orderly manner.
"New hires are so excited to receive a text prior to their first day – not just to confirm their orientation, but to make them feel welcome," says Becki Feldmann, system leader, talent management systems and technology, at SSM Healthcare. "You wouldn't expect much of a response from that text exchange other than 'I'll be there,' but we have had several occasions where the new employee expresses energy and excitement for their first day – even using emojis."
By using text messages instead of emails or phone calls, SSM's team saved not only time, but a lot of frustration as well.
"We were calling, emailing, and leaving voicemails on the weekends. Ten percent of SSM's new hires still mixed up their starting location, and 15 percent were delayed because of missing paperwork," says Rhoda Banks, director of training at SSM Healthcare.
Now, with a text message containing all pertinent info only a few taps away, new recruits can easily double check details like location and necessary documentation.
Employees who have been brought in through the new system appreciate the convenience of it all.
"We have new hires continue to text us even after their start dates because of the convenience of the service," Feldmann says. "With 24/7 operations, it's just easier to send a text when they have a question rather than remember to call in the morning."
The Solution
Text messaging solutions are designed to make the recruiting process as easy possible for all involved.
"TextRecruit was founded as a mobile recruiting platform that uses text messaging to help recruiters attract and engage talent," says Erik Kostelnik, founder and CEO of TextRecruit, the Web-based text messaging solution used by SSM Healthcare. "Onboarding teams are using TextRecruit to schedule trainings, send reminders about required paperwork and identification, and create feedback loops to improve flow. Delayed start dates are expensive for companies, and helping them get people on board quickly and efficiently is well worth the investment."
These are exactly the types of issues that have been addressed at SSM Healthcare.
"TextRecruit helped us improve our onboarding process by eliminating delayed start dates, improving the new-hire experience, and making our HR team work more efficiently," says Christian Ray, system leader, talent strategy, at SSM. "Delayed start dates used to be costly for us because they caused staffing shortages, which led to more overtime pay and frustrated team members forced to work extra shifts. TextRecruit allows us to send and schedule personalized messages throughout the onboarding process to schedule trainings, provide directions, send reminders, complete paperwork, and receive feedback – all creating an improved onboarding experience."
And when you engage a new employee through text messages, it turns out they want to continue communicating in that way. In response to this, Kostelnik and his team released a new solution that targets a broader base of employees.
"As HR managers saw the extraordinary response rates that recruiters were getting from candidates, they began asking us if they could use TextRecruit to engage their own team members," Kostelnik says. "Since then, employee engagement has become one of TextRecruit's biggest uses – and also the idea behind launching TextHR, our employee engagement texting solution."
What it comes down to in the end is a matter of convenience, especially for an increasingly younger and more technology-friendly workforce.
"Millennials and Generation Z are more mobile-focused, and all new hires value simple, clear, and personalized communication via text," Kostelnik says.
Considering the love affairs most of us have with our mobile devices, it only makes sense for recruiters and human resources departments to capitalize on those relationships. Our cell phones aren't leaving our pockets any time soon, so companies that can use that to their advantage might just find themselves one step ahead of the competition.