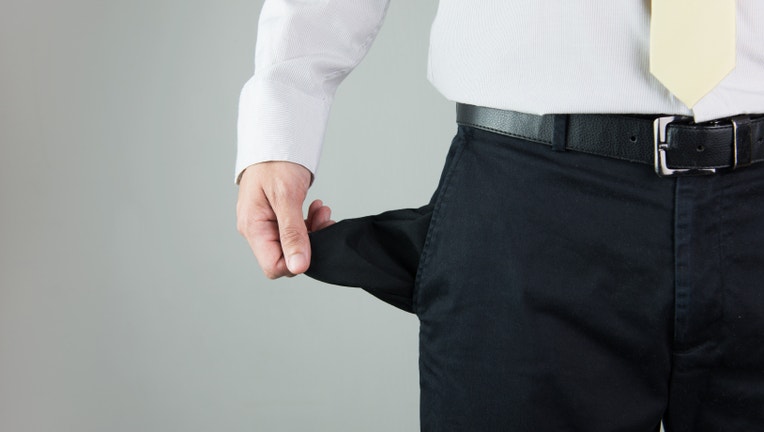 After allegedly cashing the same checks more than once (by phone and in person), four Georgia football players were recently charged with theft by deception. It's a crime that can result in fines or even jail time, depending on state law and the severity of the offense.
Some debt collectors are using the threat of being charged with this crime to scare consumers into paying debts they may not owe. As our reader CWhit123 shared on our blog recently:
The fact that this consumer didn't take out a payday loan either means the collector has the wrong person or the consumer is being targeted by a scammer.
But what if he had taken the loan out and failed to pay it back? Could he be charged with this crime like the football players were? "Theft by deception requires that a person intentionally obtains or withholds the property of another by deception," says Philadelphia criminal attorney Michael Fienman. While a consumer who takes out a loan might be unable to pay it back, that's generally not a crime. Even if it were, however, it wouldn't be up to the debt collector to decide whether it applied.
"Debt collectors don't have the authority to bring criminal charges against anyone," says Fienman. In Philadelphia, where he practices, theft by deception charges would generally be brought by the District Attorney or perhaps the state Attorney General.
"They are just scaring people and if that's not abusive I don't know what is," agrees Ira Rheingold, executive director of the National Association of Consumer Advocates. Some rogue collectors will say anything to scare consumers into paying right away.
They will threaten their targets with arrest or charges for check fraud, even when they have no legal ability to do so. These scammers are usually based overseas and so they aren't afraid that their illegal threats will backfire on them. If you hear from a debt collector by phone, insist that they send you written notice of the debt by mail (not email), which is your right under federal law.
If you pay a collector who calls you by phone without verifying that both the collection agency and the debt are legitimate, you may discover you have just enriched a scammer. And that just encourages them to go after someone else in a similar manner.
If you have had trouble paying bills, it's also important to check your free annual credit reports and monitor your credit score (which you can do using free tools through Credit.com) so you'll know if a collection account appears on your credit reports. Above all, try not to let a collector scare you into paying a debt you don't owe.
Read More from Credit.com
Understanding Your Debt Collection Rights
10 Tips for Negotiating With Creditors