Costco CEO Fires Back Amid Caged Egg Billboard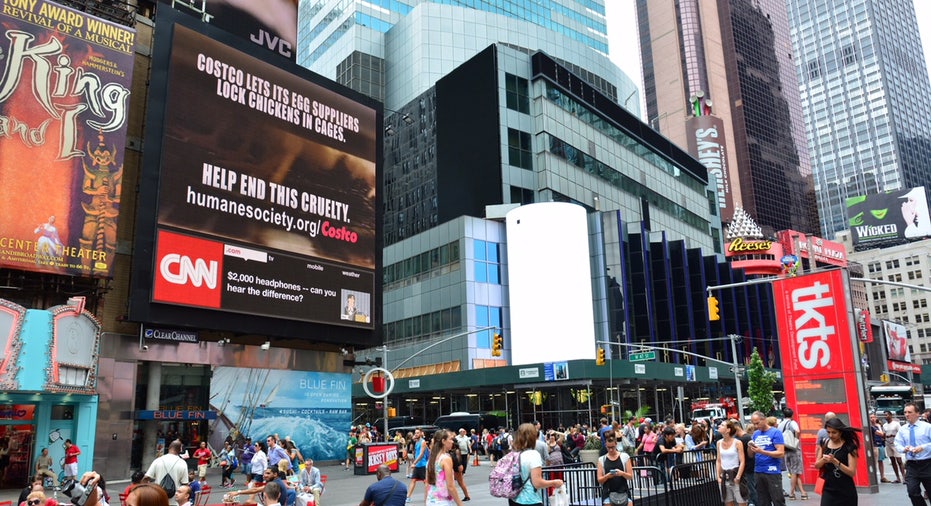 The caged egg controversy for Costco (NASDAQ:COST) isn't dying down anytime soon.
The Humane Society of the United States is now taking their fight a step further by showcasing the graphic footage of hens allegedly being mistreated in the center of Times Square.  And Costco's CEO Craig Jelinek tells FOXBusiness.com that they are being unfairly targeted.
"This has been going on for about two to three months. We probably are the largest seller of cage-free eggs in the United States. The society would like us to give them a timeline as to when we will be all cage-free and we are not prepared to do that." he said via e-mail.
The undercover footage will be displayed on a 1,700 square-foot billboard so passersby can get a glimpse of how the hens are allegedly being mistreated by a supplier. The animal rights group shot the video to pressure the retailer to go cage-free.
"Costco publicly announced eight years ago that it would go entirely cage-free with its egg supply.  It's now eight years later, and the company still has no timeline, despite the fact that numerous other major retailers do. Costco should be a leader, not a laggard, when it comes to preventing animal cruelty in its supply chain," said Paul Shapiro, the Humane Society's Vice President of Farm Animal Protection.
Jelinek says that Costco represents only about 15% of the suppliers business being shown in the video but no other retailer was mentioned.
Shapiro says other organizations have stepped up on this issue.
"Numerous other major retailers have already committed to getting rid of eggs from caged hens with firm timelines for doing so in place. Some include Burger King, Unilever, Aramark, Sodexo, and Compass Group," he said.
The pressure on Costco to shift to cage-free eggs has been growing over recent months with celebrities like Brad Pitt, Ryan Gosling and Bill Maher all calling on the company to live up to its promise.
In a letter to Jelinek, Brad Pitt condemns the retailer for this practice and urges the chain to halt the sale of factory-farmed eggs.
"Nearly a decade ago, Costco indicated that its next step on this issue would be creating a timeline for getting those cages out of your egg supply, and yet today, you appear to have made no progress at all—even as you have set timelines for getting pigs and calves out of cages," Pitt writes.
Shapiro says it's hard to tell why it is taking the wholesaler so long to make this transition.
"The egg industry's own economic analysis shows that producing cage-free eggs costs less than a penny per egg. But the hidden cost of Costco's allowance of cage confinement has increased animal cruelty and food safety risk," he adds. "They are confined in cages so cramped they can't even spread their wings. This animal abuse is extreme."
Costco released a statement saying they are committed to the ethical treatment of animals and say that some even advocate that cages are safer for hens.
"Some jurisdictions, such as California, have laws mandating that eggs derive from hens confined in cages of a certain size," the company said.
According to the Humane Society, there are about 8 million birds laying eggs just for Costco shelves, with about 5 million in cages and the remaining 3 million cage-free.
The group hopes the video will direct consumers to their website where they can use an automated system to call the company and ask for them to eliminate eggs from caged hens.