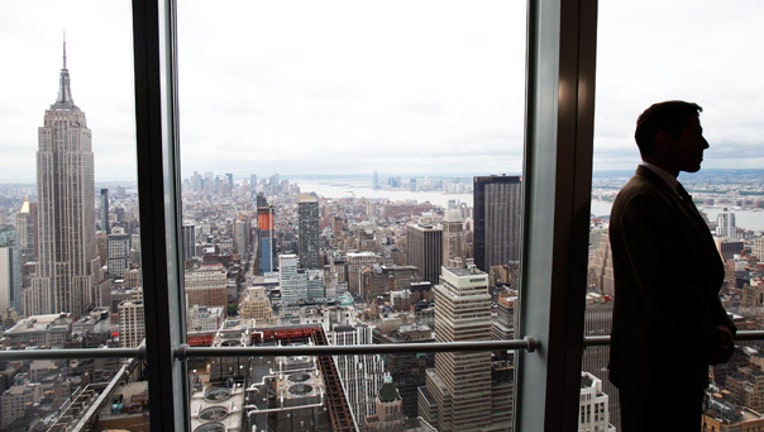 U.S. corporate spending on capital projects could fall this year to the lowest level since 2011, with steep reductions by the energy industry and companies in other sectors cutting spending amidst broad concerns about global growth.
Among the S&P sectors, only the materials and financials sectors expect to spend more in 2015 than they did last year, according to a Thomson Reuters analysis of spending outlooks from the 255 S&P 500 companies that have offered guidance on their capex for the year.
Analyst projections for all S&P 500 companies point in the same direction: a grim year for capital expenditures.
The numbers suggest that corporate bosses across many sectors are less confident in the economy than they had been in recent years.
"They're not spending at a pace that would suggest a global recovery," said Peter Cardillo, chief market economist at Rockwell Global Capital in New York.
That could translate to lower job growth and weakness in the technology and industrial companies that typically benefit from capital spending.
"The new worry cropping up in the first-quarter earnings season is the concern of a more pervasive slowdown across industrial markets," RBC Capital Markets analysts wrote in a recent note.
Estimates from analysts show that total S&P 500 capex spending could dip to $641.6 billion in 2015 from actual spending of $718.1 billion for 2014, marking the lowest level since 2011's $591.5 billion, according to Thomson Reuters data.
That would also break the recent trend for S&P 500 capital spending, which has been increasing every year since at least 2009, the data shows.
Companies themselves are projecting a similar decline from 2014 levels, with total spending from 255 S&P 500 companies projected at $410.2 billion this year compared with actual spending by those same firms of $459.2 billion last year.
As expected, S&P 500 energy companies account for the biggest fall in projected spending levels. As a group, their capex plans are down by $21.4 billion, or 14.1 percent from a year ago, according to the Thomson Reuters analysis. U.S. oil prices are down more than 43 percent from mid-June of last year.
There are a few bright spots, including International Paper <IP.N>, which expects to spend $1.5 billion on capex this year compared with $1.4 billion in 2014.
S&P 500 technology, industrial and consumer discretionaries also are showing sizeable declines in spending plans.
Chip maker Intel <INTC.O>, which expects to spend $8.7 billion in 2015, down from $10.2 billion in 2014, said last month the dip reflected greater efficiency in manufacturing, more re-use of its existing production machinery and lower demand for PC chips.
"I'd characterize this as being an unusually low level of capex, relative to the size of the business, because we are driving efficiency at a faster rate, and we are getting more re-use than we expected," Intel Chief Financial Officer Stacy Smith told analysts on a conference call.
Even with projected cuts, energy companies still account for roughly 32 percent of total capex plans, down from roughly 33 percent of last year's spending levels. CononcoPhillips <COP.N>, for example, expects $11.5 billion in capex this year, down from $17.1 billion last year.
"This could go on into 2016, barring a meaningful recovery in the oil price. I think the trend continues for lower capital spending," said Fadel Gheit, managing director and senior analyst at Oppenheimer & Co.
RECORD CASH LEVELS NOT TRANSLATING TO CAPEX
S&P 500 companies still have record levels of cash on their balance sheets, and spending on buybacks and dividend payments have come at the expense of capex for many companies.
"Companies have been more interested in share buybacks than capex," said Quincy Krosby, market strategist at Prudential Financial, which is based in Newark, New Jersey.
Darden Restaurants' <DRI.N> CFO Brad Richmond said in a December conference call that the company was lowering its projected 2015 capital expenditures as it "maximizes free cash flow.
"In the second half of the year we will continue our share repurchases of up to $200 million," he said.
(Additional reporting by Bill Rigby in Seattle; Reporting by Caroline Valetkevitch; editing by Linda Stern and Andrew Hay)