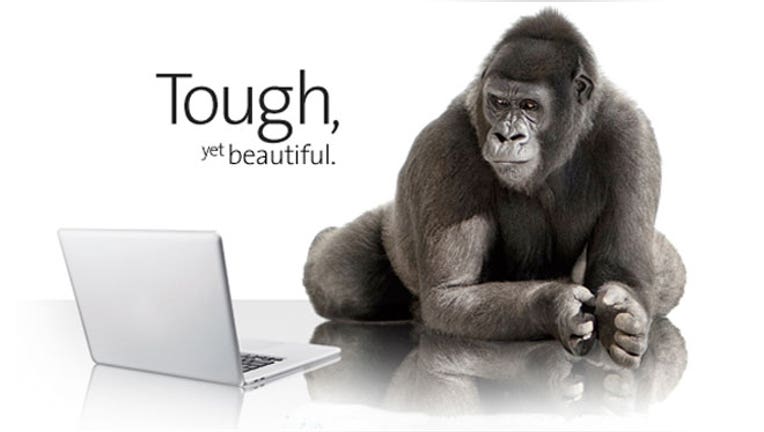 Shares of Corning (NYSE:GLW) cruised 25% higher Tuesday evening after the maker of Gorilla Glass reached a deal to take full ownership of a joint venture with Samsung Display that manufactures LCD glass in Korea.
In addition to the complex takeover of Samsung Corning Precision Materials (SCP), Corning revealed preliminary quarterly results that exceeded expectations and plans to buy back an additional $2 billion of its own common stock.
"We are excited to enter this new era of collaboration in our 40-year equity relationship with Samsung," Corning CEO Wendell Weeks said in a statement. "The transactions produce immediate earnings accretion through the addition of the remainder of SCP, substantial cost synergies and significant incremental free cash flow."
The deal is expected to boost Corning's bottom line by 20% in 2014 and 2015 and its annual sales by about $2 billion.
Under the terms of the multi-faceted deal, Corning will take full control of SCP, which has $1.2 billion of existing cash on its balance sheet.
In exchange, Samsung Display, which currently has a 43% stake in the venture, will get preferred shares of Corning with an aggregate face amount of $1.9 billion. Samsung will also make an additional $400 million investment in the company by subscribing to new convertible preferred shares, which have a price of $20 a share and an annual coupon of 4.25%.
Samsung would then have a combined investment of about 7.4% in Corning on an as-converted basis, Corning said. The companies said a shareholder agreement upon closing would limit Samsung's ownership to 9%.
The companies also announced a new long-term LCD display glass supply agreement between Corning and Samsung Display through 2023 and a stronger collaboration on product development and commercialization initiatives.
"We are pleased to have an opportunity to strengthen the strategic ties between our two companies," said Samsung Display CEO Kinam Kim.
Corning said it will also acquire other shareholders' minority interests in SCP for an expected "proportional cash payment."
Corning said it expects the transaction to close in the first quarter of 2014.
Wall Street cheered the strategic move, bidding Corning's shares as much as 25% higher in extended trading. In more recent action, Corning was up 18.89% to $18.25.
Meanwhile, Corning announced its board signed off on a plan to buy back another $2 billion of common stock.
The glass company also posted preliminary third-quarter results, saying its core earnings per share jumped 18% to 33 cents, compared with the Street's view of 32 cents.
Core sales are estimated to have increased 10% to $2.1 billion.
The company cited its ability to improve profitability in its non-display businesses by slashing costs as well as moderate LCD glass price declines.
"We've made significant progress on our strategy to return to earnings growth," Weeks said.
Full third-quarter results as well as guidance for the fourth quarter are expected to be released on October 30.