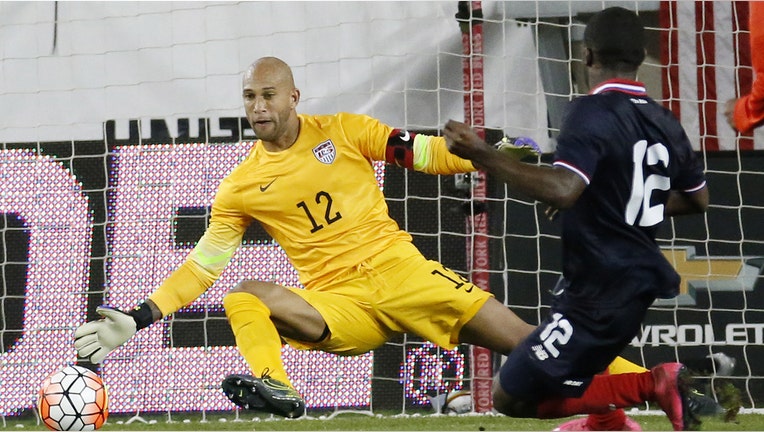 The United States men's national soccer team will be the fan favorite at this month's Copa America "Centenario" tournament, but they're only the third-most expensive attraction. That's according to data compiled by online ticket aggregator SeatGeek.
This year's Copa America will take place throughout 10 American cities, including New York, Chicago and Seattle, marking the first time in history that the tournament has taken place outside South America. The event features an expanded field of 16 teams, rather than the usual 12, including all 10 members of South America's soccer confederation (CONMEBOL) and six countries from CONCACAF, soccer's governing body in North America, Central America and the Caribbean.
Tickets to see Argentina's national team, led by global superstar Lionel Messi, had an average resale price of $193 on the secondary market as of Friday afternoon, according to SeatGeek. Tickets to Chile's matches are selling for an average of $155, while seats at Team USA's contests are selling for an average $148. Colombia ($147) and Mexico ($141) round out the list of the 2016 Copa America's most expensive tickets.
At present, Argentina's highly-anticipated June 6 match against Chile ranks as the tournament's most expensive ticket. It costs an average of $192 for a seat at that contest, which will take place at Levi's Stadium in Santa Clara, California. The United States' tournament opener against Colombia on Friday, June 3 ranks second, with an average price of $172. That match will also take place at Levi's Stadium.
Some of the tournament's less exciting matches are far more affordable. As of Friday, the "get-in" price for the cheapest ticket to the Uruguay-Jamaica match on June 7 cost just $7 on SeatGeek. Jamaica-Venezuela, scheduled to take place on June 5 at Soldier Field in Chicago, Illinois, has a get-in price of $12.
The Copa America's arrival is a big moment for soccer in the United States, where the sport is starting to enter the mainstream. A total of 26 Major League Soccer players will be featured on Copa America rosters, including 11 on Team USA and six on Jamaica's national team.
The tournament runs from June 3 through June 26, with matches scheduled to air on Univision and the FOX family of sports networks.