Coolest Part of SXSW Had Nothing to Do With Parties, Music or Food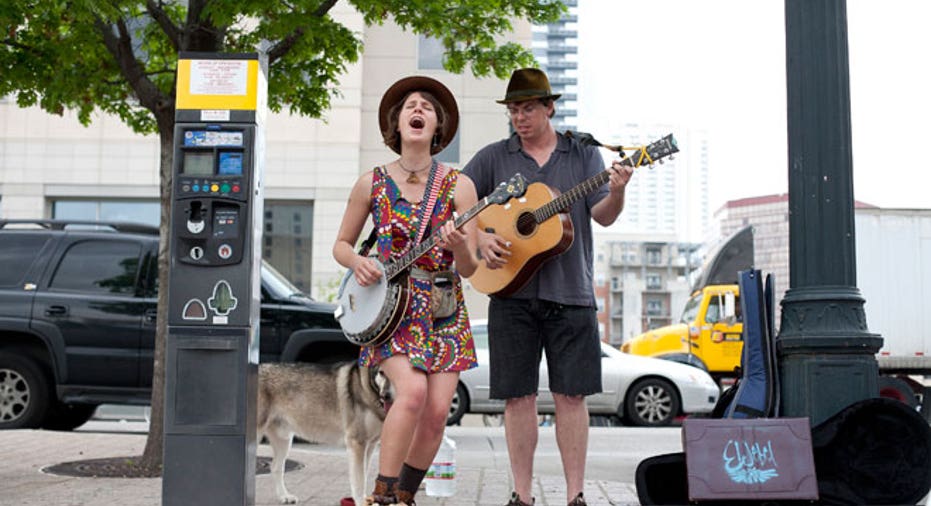 When most people think of SXSW they envision big parties, live music, a mass of tech celebrities and some great BBQ. All of that is true.
That is what I was expecting to find on my first trip to SXSW, and I wasn't disappointed. I ate very well, went to some cool parties and got to check out some really exciting bands. One great performance at the show was a local all-female rockabilly band named Danger*Cakes. What made their story particularly interesting was that the lead singer is an Austin area teacher by day, runs a music program for foster children and is also an entrepreneur running her own fashion business. It was great to see a local resident contributing to her local community in so many different areas.
And now to the unexpected. The trip turned into an opportunity to talk to some rather intriguing trade missions from countries around the globe. They were highlighting interesting startups and entrepreneurs of their own, and looking to bring U.S. entrepreneurs to their countries to launch new startups.
First off, I noticed that most of these foreign missions went big when it came to booth space. Most were set up as lounge areas, which were great to sit and have a conversation, but I was surprised still how many of the missions were just simply handing out brochures, when I was really looking for a story. The old adage is true – no matter what kind of business or what kind of trade show – it all comes down to who you have representing your booth. It doesn't matter how great your new product or technology is, if you don't have people at your booth engaging with show attendees and telling them a great story, then your product or technology doesn't really matter.
One of the interesting startups I met was a company called Between. This Korean company, who is just now exploring coming to the U.S. market, takes a very intriguing approach to social – instead of connecting with many, it is designed to allow you to connect one-on-one.
Think of it as a Facebook for two. As Edward Lee of Between was explaining to me, with over 2 million users throughout Asia, Between was able to attend SXSW to showcase their app to a U.S. audience -- thanks to support from the Banks Foundation for Young Entrepreneurs which is based in South Korea.  In total, the Banks Foundation selected seven startups to be part of the "Geeks from Gangnam" Korea startup showcase at the SXSW Trade Show this year.
Additional foreign missions included representatives from Argentina, Great Britain and Germany – among many others. Most were there for the same mission: to highlight the startups and entrepreneurial opportunities in their respective countries. The Great Britain mission was actually holding a contest via UK Trade & Investment aimed at luring a U.S. tech startup to Britain with the promise of paid airfare via Virgin Atlantic and 3 days filled with advice and mentoring from UK experts going global.
By far, the most interesting mission I talked to was Chile. We keep hearing about the economic growth in South America and the emerging tech industry down there, especially in Brazil, but I was definitely intrigued by the Chilean SXSW mission. Like others, Chile was showcasing at the SXSW Trade Show in order to promote entrepreneurship and innovation within the country, but also to promote a special program aimed at bringing startups to Chile – an incubator of sorts.
The Chilean government was offering $40,000 and a one year visa to startups that would be willing to spend six months offering expert advice and mentorship to native Chilean entrepreneurs. So far, Chile has invited over 600 startups from over 50 nations to come launch from the country. On average, Chile receives over 3,000 applications for this program each year.
My initial thought was, why would a country need to lure in startups this way, can they not grow them at home, so to speak? And the answer was they can't, according to Carolina Rossi, director of business development for Start-Up Chile. So the purpose of this program isn't to supplement what they don't have in Chile, as much as it is meant to help inspire the local talent to build upon their ideas and take the necessary calculated risks to go the next step.
I close this year's chapter of SXSW with two main takeaways: No. 1: The U.S. is still the leader in at least one thing – entrepreneurship. No. 2:  The rest of the globe is quick on our heels.
I am encouraged, though, that as places like San Francisco, Austin, Houston, Salt Lake City and other U.S. cities continue to grow their startup and tech base, the U.S. will remain firmly in the lead. I do love seeing the competition though, it ensures we'll have to keep working hard to be that much smarter and creative to stay on top.
HR and general management expert, Chip Luman is the Chief Operating Officer at HireVue. In January 2009, Luman joined HireVue where he leverages more than 20 years of human resources, general management and operations experience.