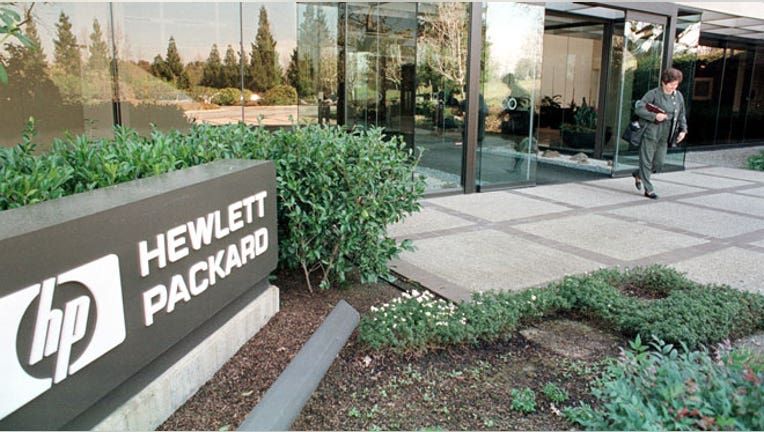 Over the past few years, Hewlett-Packard's (NYSE:HPQ) shareholders have been absolutely tormented by a string of strategic, personnel and financial blunders, all of which played into the tech giant's belated discovery of apparent fraud at its newly-acquired Autonomy business.
The allegations of financial shenanigans prompted H-P to take an embarrassing $8.8 billion charge on Tuesday, putting a final dagger into the disastrous 11-month tenure of former CEO Leo Apotheker, who presided over the $11.1 billion buyout of Autonomy in 2011.
"They seem to stumble from one problem to the next," said David Becher, a professor at Drexel University. "Whether it's the governance of the firm or the culture, something is wrong. Every couple of years they have something major like this."
H-P's shareholders know that all too well, having watched the company's share price plummet an incredible 68% since Apotheker was unveiled as new CEO on September 30, 2010. By comparison, the Nasdaq Composite has climbed about 18% over that span and IBM's (NYSE:IBM) shares have soared 38%.
In retrospect, it's clear H-P's ever-evolving board made a poor decision to hire Apotheker, who was previously shown the door at German software giant SAP (NYSE:SAP) after less than a year in the top job.
Apotheker Stumbled Early and Often
Compounding painful shifts within the industry, Apotheker made a slew of missteps: launching a since-averted restructuring that featured a spinoff of the PC business, jettisoning the fast-growing tablet business and overpaying for an Autonomy business that rival Oracle (NASDAQ:ORCL) quickly determined was overvalued.
Paying "$11 billion for a company that didn't even have the sales they claimed -- it boggles the mind," said Charles House, a 29-year veteran at H-P and co-author of The HP Phenomenon.
Becher echoes that sentiment, saying: "How did H-P go ahead with this? Where was the due diligence?"
In a statement, Apotheker defended the Autonomy acquisition and insisted the due-diligence process was "meticulous and thorough."
Apotheker said he is both "stunned and disappointed to learn" of the alleged accounting improprieties and the developments "are a shock to the many who believed in the company, myself included."
Even before the Autonomy bombshell, H-P's market capitalization had shrunk by a stunning $30 billion under Apotheker's watch as more nimble and visionary rivals continued to grow.
Apotheker "wasn't the right guy," said House. "He wasn't charismatic. He wasn't a visionary. There wasn't a clear notion he was operational."
'Zero Stability'
H-P hired Apotheker after a messy divorce with former CEO Mark Hurd, who was pushed out in 2010 after allegations of sexual harassment and irregularities on expense accounts.
Becher said he doesn't want to "exonerate what Mark Hurd did," but conceded it seems that the H-P board overreacted in an effort to "show they were doing good corporate governance."
Fittingly, Hurd, who was quickly hired by Larry Ellison, was among the Oracle execs who rebuffed overtures from Autonomy, deciding the company was drastically overvalued at its then market value of $6 billion.
Sloppy C-Suite conduct is nothing new at H-P, which was engulfed in scandal following the 2006 revelations of spying on board members and journalists under Patricia Dunn, the company's former chairwoman.
Each ensuing conflict led to a turnover in H-P's board, which House estimates has been rebuilt about four times in just five years.
"For a company of that size, zero stability. It isn't just that they've made some dumb decisions: they   haven't had time to gel as a cohesive unit," said House.
Board Makeover
Today's board at H-P includes independent director Marc Andreessen, the wealthy venture capitalist who also sits on the board of Facebook (NASDAQ:FB) and eBay (NASDAQ:EBAY).
The lead independent director is Rajiv Gupta, who as CEO of Rohm and Haas successfully negotiated that specialty materials company's $15 billion takeover by Dow Chemical (NYSE:DOW) in 2009.
The H-P board is chaired by Raymond Lane, who previously served as the No. 2 at Oracle in the 1990s and has gained a great deal of respect in Silicon Valley.
Last year H-P tapped former eBay CEO Meg Whitman to clean up the mess left by Apotheker. Among her first orders of business was to reverse the plans to spin off the PC business.
"Meg has proven more than I would have thought in terms of restoring some morale inside the company, including reversing the PC decision," said House.
Still, that doesn't mean the turnaround efforts will come easy, a point underscored by the news this week that Intel (NASDAQ:INTC) CEO Paul Otellini will retire early.
"Meg's got her hands full. It's a tough time for the PC world and H-P has too big a stake in that to not be affected," said House. "How do you keep that juggernaut running? That's the $120 billion question."
Not to be outdone by the fraud allegations and $8.8 billion charge, H-P also disclosed on Tuesday a deeper-than-expected 6.5% slide in quarterly sales and a disappointing outlook for the current quarter.
In response, Wall Street sent H-P's shares careening another 12% to levels unseen in a decade.
"It says people have lost confidence in the leadership. And I don't blame them," said House.