Conventional vs. FHA financing: Which is Cheaper?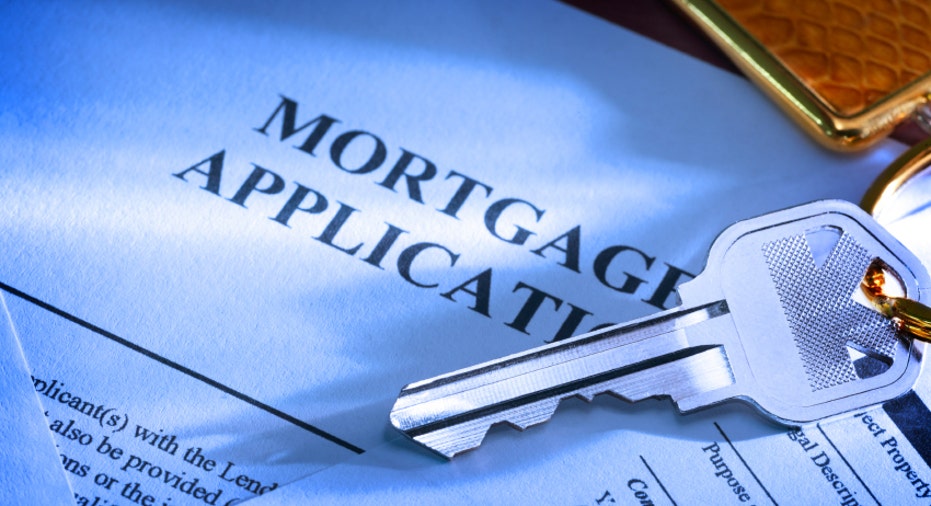 The U.S. Department of Housing and Urban Development (HUD) announced on February 27 that mortgage insurance premiums on FHA loans are set to rise starting April 1, increasing the cost of these mortgages to all new purchase and refinance borrowers.
Lenders say that borrowers who can qualify for conventional financing may actually find the monthly payments are lower (even if they must pay private mortgage insurance) than FHA loans.
"Even before this insurance premium increase, monthly payments were pretty close between a conventional loan with PMI and an FHA loan, but now the distinction becomes clearer and conventional financing will usually be the better deal," says Rick Sharga, executive vice president of Carrington Mortgage Holdings in Santa Ana, Calif.
This latest increase marks the fourth time FHA insurance premiums have risen since April 2010. For FHA loans under $625,500, the annual premium will increase by 0.10% to a total of 1.25% of the loan amount, while loans above $625,500 will see a 0.35% increase, totaling 1.5% of the loan amount. Upfront premiums will increase by 0.75%, according to HUD.
Conventional vs. FHA financing: Which is cheaper? 
FHA loans appeal to borrowers because they only require 3.5% down, have less-stringent credit qualifications and currently allow seller concessions of 6% of the purchase price as opposed to conventional financing which caps seller contributions for closing costs at 3%.
While many borrowers assume conventional loans require a down payment of 10% to 20%, some large lenders like Wells Fargo are currently offering conventional loans with as little as 5% down.
"About 10% of the loans I handle are conventional loans with 5% down, and some other lenders I know do more of those," says Doug Benner, a senior loan officer with Embrace Home Loans in Rockville, Md.
Sharga estimates that perhaps 10% of all mortgages are conventional loans with a down payment of 5% or less. That said, he maintains that in order to qualify, conventional borrowers need a steady job history, a credit score above 700, full documentation of income and assets, a low debt-to-income ratio and must buy a home in a neighborhood with stable prices.
Unlike FHA loans, interest rates and PMI premiums on conventional mortgages are determined by risk-based pricing. Borrowers with lower credit scores will have higher mortgage rates and PMI premiums. "If your credit is below 680, an FHA loan is usually a better bet," says Frank Donnelly, president of the Mortgage Bankers Association of Metropolitan Washington in Washington, D.C. "Also, conventional loans usually have a debt-to-income ratio ceiling of 45%, while FHA loans sometimes go as high as 50%."
Insurance premiums are rising for several reasons
"One of the Obama administration's goals is lower consumer reliance on FHA loans, which are now about 30% or more of all loans," says Donnelly. "One way to reduce reliance on government loans is to make them more expensive than conventional loans."
Benner says that since FHA loans are funded by insurance premiums rather than taxpayer dollars, the insurance is likely needed to offset the losses incurred by the agency, whose reserves have fallen below the 2% threshold required by Congress.
Sharga speculates that since FHA default rates have been rising, the agency may be using higher insurance premiums to deter marginal borrowers.
Impact on borrowers 
According to Donnelly, the monthly payment on a $220,000 purchase with 3.5% down will rise from $1,195 to $1,213 once the higher premiums start.
"Anyone with imperfect credit and minimal funds for a down payment will be impacted by these new insurance premiums, because those borrowers generally cannot qualify for conventional financing," says Benner.
Donnelly says that any borrower making a down payment of less than 10% should have a lender run the numbers on both an FHA and conventional loan (with PMI) to see which one works best. He says not all lenders will realize they should look at both loan options, so borrowers need to be proactive and ask for this comparison.
For example, a $220,000 purchase with a down payment of 5% will require a monthly FHA payment of $1,185. A conventional borrower with a credit score of 760 or above would pay $1,086 per month on that same loan.
"Borrowers need to keep this all in context," says Sharga. "Regardless of whether you go with FHA or conventional financing, you are getting a great deal and looking at better affordability than almost any time in history."
The original article can be found at HSH.com:Conventional vs. FHA financing: Which is cheaper?