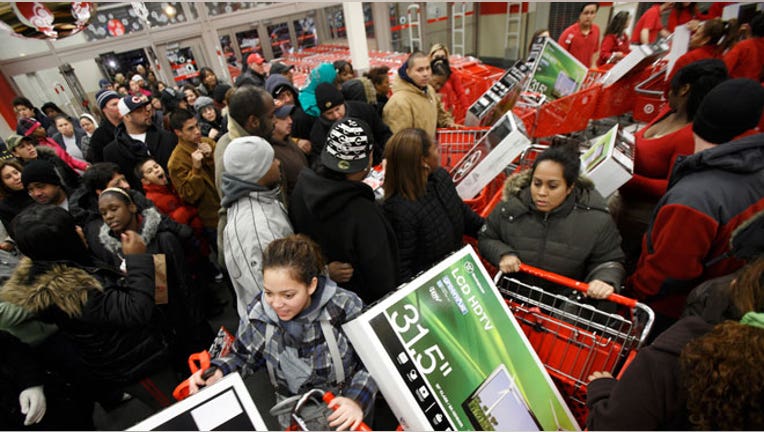 Consumers are expected to modestly increase their holiday gift budgets this year as they remain cautiously optimistic amid continued economic uncertainty, according to The National Retail Federation.
The average holiday shopper will spend $749.51 on gifts, décor and greeting cards this season, up slightly from $740.57 spent on average last year. The NRF forecast last month that total holiday sales will grow 4.1% to $586.1 billion.
"Despite the challenges that still exist in our economy, it looks as if consumers are eager to celebrate with friends and family," NRF Chief Executive Officer Matthew Shay said in a statement.
The biggest portion of consumer budgets is expected to go toward gifts for family members, with the average person planning to spend $421.82 on children, siblings, parents and others, according to the NRF study conducted with BIGinsight.
The NRF said total spending on holiday décor will reach $6.9 billion, with food and candy capturing more than $100 of shopper's budgets and decorations averaging $51.99 per person, followed by greeting cards and flowers.
As retailers like Best Buy (NYSE:BBY) and Target (NYSE:TGT) offer promotions and plan to match rival prices, the number of shoppers self-gifting is expected to reach the highest in more than 10 years.
About 59% of consumers plan to spend an average of about $140 on themselves this season in an effort to take advantage of retailers' door-buster deals. Ages 18 to 24 will likely lead the increase, each projected to spend an average of $159.62 on self-gifting, lured by deals for hot-ticket items like the new Apple (NASDAQ:AAPL) iPhone and tablets made by Amazon (NASDAQ:AMZN) and Samsung.
"Retailers' holiday promotions continue to strike a chord with this age group, especially with promotions surrounding popular electronics and apparel items," BIGinsight Consumer Insights Director Pam Goodfellow said.
More than 40% of consumers say they plan to start holiday shopping before Halloween, which could be a reflection of more retailers, including Wal-Mart (NYSE:WMT) and Toys "R" Us, offering layaway this year for consumers who don't have access to traditional forms of credit.
The earlier start is also a reflection of consumers on a budget comparing items at various stores and retail websites to find the best deals. Setting a new record, more than half of consumers will shop online for gifts this season, up from 46.7% last year.