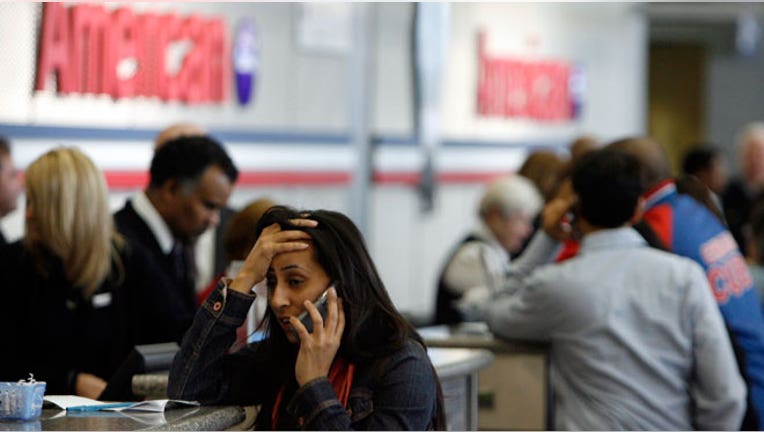 Trains, buses and streets are filled with people chatting away on their cellphones without regard for those around them. And it turns out, these people may soon be able to do so on airplanes, and the public is not happy.
The FCC is considering lifting its ban on airborne cell service, and the period for the public to submit their comments online has just ended. The ban has been in place since 1991, but FCC Chairman Tom Wheeler says that in 2014, the ban no longer makes sense.
More than 1,400 comments have been submitted online, and many of them were negative.
For example, one commenter, Gary wrote in, "Flying today is stressful enough without having to listen to your seatmate's excessively loud and annoying conversation that you cannot tune out."
Another commenter, Hai Ho, posted, "Loud chattering in an enclosed environment causes psychological distress and torture, because it generates noise pollution in a crowded space."
Some were more positive, saying that a lift on the ban, saying it would empower consumers with more choice, as many would like to see airlines with better wireless services.
"This would give power back to the consumer," Thomas wrote, noting that "safety concerns were minimal."
The staffers at the FCC are now reviewing the public comments to decide if an order should be drafted and put up for a vote. Reports say this may take months, so there's not a firm timeline in place for when this may or may not be lifted.
Right now Congress and the Transportation Department are also mulling their own regulations to block calls on planes.
But many of the commenters echoed Joanne's concern, who said "If you really think that anyone in the American public wants people talking, texting….or anything else with their cellphones on a plane, crammed with hundreds of people, you are complete idiots."
It remains to be seen what lawmakers will decide.