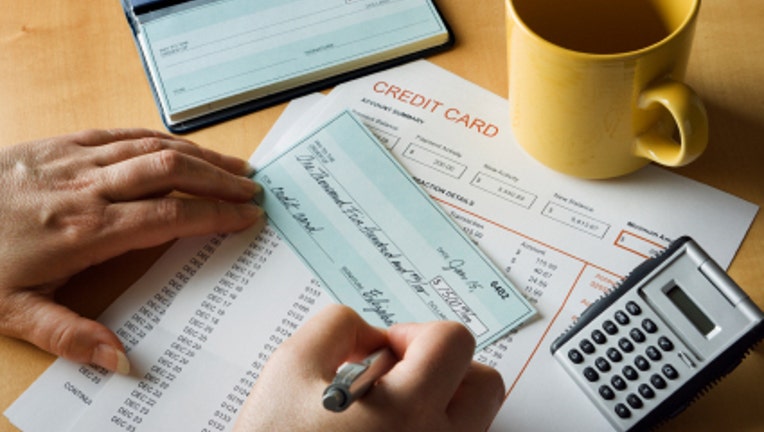 Paying their bank cards on time doesn't seem to be a problem for most Americans. According to the American Bankers Association, delinquencies in the fourth quarter of 2012 marked an 18-year low. But the total fees collected from checking account overdrafts are another story, as they rose 1.3% in 2012, according to a new report. Moebs, the economic research firm that tracked this data, says the increase comes after three years of declining fees.
Taken together, the two stats suggest a picture of Americans committing to getting a handle on debt, but who may be stretching their checking accounts thin as a result.
Bank card delinquencies hit 18-year low
First the good news: The American Bankers Association reports bank card delinquencies fell 28 basis points in the fourth quarter of 2012. That means only 2.47% of all bank card accounts were delinquent during the quarter, a number that is well below the 15-year average of 3.87%. It is the lowest delinquency rate since the third quarter of 1994.
The ABA says the decline in bank card delinquencies is likely part of a consumer response to economic uncertainty.
"Consumers continue to carefully manage their finances in an effort to get debt levels under control and build up a secure financial base," said James Chessen, ABA's chief economist, in a written statement.
Overdrafts climb to $32 billion in 2012
Perhaps consumers are trying to get a handle on their credit card debt, but some are apparently having difficulty maintaining enough in their checking accounts to avoid overdraft fees. Moebs found that bank and credit union customers racked up $32 billion in overdraft fees in 2012.
While that amount is below the 2009 level of $37.1 billion, it is an increase from 2011, when consumers paid $31.6 billion in overdraft fees. The 2012 increase in fees comes despite increased government regulations, such as requiring consumers to opt-in to overdraft programs.
"Having truly captured the massive alterations that have gone on in overdrafts in the past several years, it's clear that overdrafts are going to be with us for a long, long time," said Michael Moebs, author of the study, in a press release.
However, there is a considerable difference in overdraft fees between institutions. The Moebs study found median fees varied by nearly $15.
Bank: $30
Credit union: $27
Payday lender: $16
In addition, larger banks and credit unions tend to have higher fees. For example, banks with more than $25 billion in assets had median overdraft fees of $35. Those with assets of less than $100 million had median fees of $25.
Striking a financial balance
It appears consumers are trying hard to get their finances in order. While the low bank card delinquency rate is good news, rising overdraft fees may signal that financial pressure in building elsewhere for consumers.
To keep their financial house in order, bank customers can opt to build a healthy savings account for covering emergencies, and shop around for an institution that offers the best bank rates and the lowest overdraft fees. Doing so may help avoid some of the situations that lead to credit card delinquencies and checking overdrafts in the first place.
The original article can be found at Money-Rates.com:Consumers choose a different type of overspending