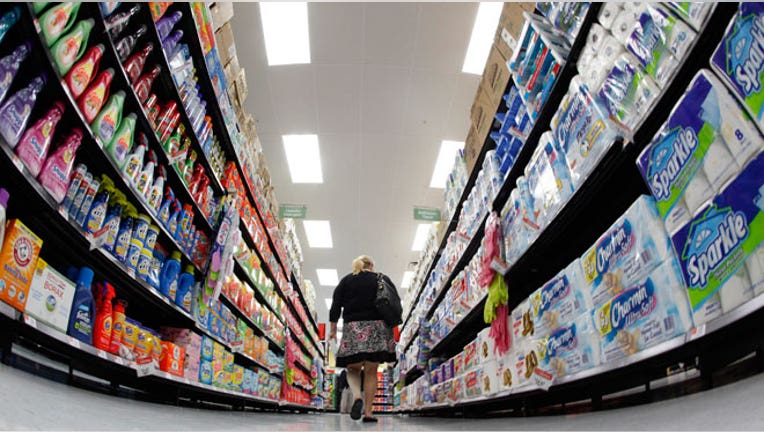 U.S. consumer prices unexpectedly fell in October and the annual inflation rate was the lowest in four years, which should give the Federal Reserve room to maintain bond purchases for a while.
The Labor Department said on Wednesday its Consumer Price Index slipped 0.1 percent last month as gasoline prices fell sharply, after rising 0.2 percent in September.
In the 12 months through October, the CPI increased 1.0 percent, the smallest gain since October 2009. It had advanced 1.2 percent in September.
Economists polled by Reuters had forecast consumer prices unchanged last month and increasing 1.0 percent from a year ago.
The Labor Department said as a result of a 16-day government shutdown last month, the sample of prices used to calculate the October index was about 75 percent of the amount usually used in the CPI.
Stripping out the volatile energy and food components, the so-called core CPI edged up 0.1 percent, rising by the same margin for a third consecutive month.
That took the increase over the past 12 months to 1.7 percent, matching the prior month's rise.
Tepid domestic demand is keeping a lid on inflation.
The absence of inflation in the economy suggests the Fed will probably stick to its monthly $85 billion bond buying program at least through early 2014 as it tries to stimulate demand through low interest rates.
The Fed targets 2 percent inflation, although it tracks a gauge that tends to run a bit below the CPI. Some officials at the U.S. central bank have expressed concern about inflation being too low.
Last month, inflation was suppressed due to a 2.9 percent drop in gasoline prices. That was the largest decline since April. Food prices ticked up 0.1 percent in October after being flat the prior month.
Within the core CPI, apparel prices fell for a second straight month and the increase in the cost of shelter was the smallest since December.
Medical care costs dipped and prices for new vehicles slipped