Consumer Groups: Discover Credit Card Offers Misleading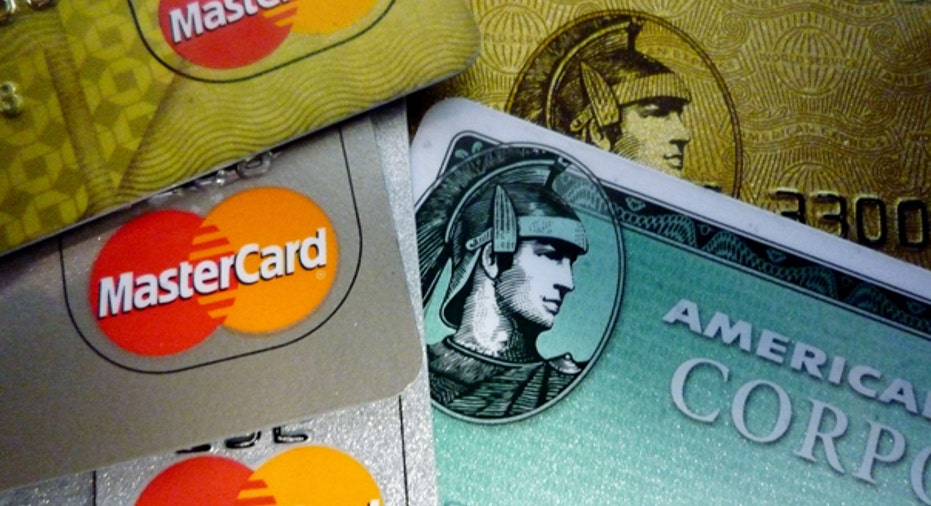 Two Discover credit card offers for enticingly low 10.99 percent interest rates are drawing fire from consumer advocates who question whether applicants are getting full disclosure as required by federal law.
Discover Financial Services company spokesman Matthew Towson said the offers -- for Discover Miles and Discover Escape rewards cards -- are in full compliance with federal Truth in Lending Act regulations and the Credit CARD Act of 2009.
Because some consumers could apply for one offer and end up getting another, higher rate after being rejected for the low teaser rate, consumer advocates questioned the offers. Additionally, applicants may not know their credit scores could be damaged by applying for the cards.
Four major consumer groups that reviewed the offers at CreditCards.com's request call them "questionable", "misleading" and potential violations of federal credit card laws. Those laws require lenders to show the range of potential annual percentage rates (APRs) that applicants may receive when offers are based on consumers' creditworthiness.
The special test offers on the two cards began in September 2010 and ended Dec. 15 -- the same day that CreditCards.com began questioning whether the offers ran afoul of the disclosure regulations. Discover, however, said there was no connection between the end of the test and the inquiries. The offers were flagged during CreditCards.com's weekly review of major banks'  online credit card applications.
The Internet-only Discover rewards card offers were for 0 percent for six months. After that, the APR went to "10.99 percent based on your creditworthiness." The low-rate offers were made on a test basis -- meaning not everyone who clicked on Discover's online applications got the same offer. For example, some people applying for the Miles card got an offer that included a range of interest rates: 10.99 percent to 15.99 percent. Others may have gotten the test offer listing just the 10.99 percent APR, which states: "This offer is for excellent credit only; otherwise, you may be offered an alternative rate."
It's that tagline that raises questions about whether there is one specific rate, as Discover contends, or a range of "alternative rates."
Says Towson: "It's a specific offer that, if you have excellent credit, you can get 10.99 percent."
Consumer advocates disagree, saying the wording makes the offer rife for misunderstanding.
"That sounds to me like they are actually offering a range of rates," says Kathleen Keest, senior policy counsel for the Center for Responsible Lending, who reviewed the test offer and found it "misleading" and "not at all clear."
Federal Reserve guidelines for Regulation Z of the Truth in Lending Act say that lenders who offer credit based on the applicant's creditworthiness must give the specific rates that apply to the offer or a range of rates. But they cannot disclose only the lowest, highest or median APR.
Discover's test "raises questions about whether it violates that [Reg Z] provision," says Chi Chi Wu, a consumer law attorney with the National Consumer Law Center in Boston, who also reviewed the Discover offer.
Keest said the offers "certainly violate the spirit" of lending laws that state disclosures be clear and conspicuous. "It's not in compliance with the requirement that something be clear."
Keest adds: "To me, they are playing a game with the notice, that this is a single-rate card that they can counteroffer to another rate. This is exactly why the Consumer Financial Protection Bureau is needed."
That new consumer protection agency -- approved in July 2010 as part of the massive Wall Street reform law -- will have broad powers to police the financial services industry for abusive or deceptive practices. It is expected to begin operations in July 2011.
The Federal Deposit Insurance Corp. (FDIC) currently regulates Discover Bank's lending practices and is charged with monitoring things like compliance with disclosure laws. A spokesman said in an e-mailed response that "the FDIC does monitor compliance with Regulation Z," but details were not available about what that oversight entails. The FDIC had no response to questions about whether the Discover test offer complied with disclosure rules.
Discover's Towson said that the offers do not violate federal regulations because consumers who get them are only offered one interest rate -- 10.99 percent -- so the card issuer doesn't have to list a range of rates. Those who are rejected are sent letters, as required by another federal law (Regulation B of the Truth in Lending Act), which says creditors must notify applicants in writing if they are turned down and the reasons for the rejection. Towson says, in some cases, certain rejected consumers may receive counteroffers with specific, higher interest rates that they can either accept or reject. He indicated none of the rejected applicants are automatically sent credit cards with higher APRs -- a practice consumer advocates say would be tantamount to "bait and switch."
"Our Miles and Escape cards usually gravitate to consumers with very good or excellent credit," according to Discover's Towson. "The test offer was put on the Internet in hopes that we would attract customers with excellent credit seeking a lower interest rate. It was fully disclosed at the start of the application that this offer was only for those with excellent credit."
Nick Bourke, director of the Pew Safe Credit Cards Project, which monitors card offers and industry practices, says the Discover test offer is unlike other card offers they've seen.
He and Keest, from the responsible lending group, raised concerns that the offers may have gone to people with less than excellent credit. Although the Miles and Escape card disclosures state the test offer is only for people with " excellent credit," anyone surfing the Web could have received the offer -- regardless of their credit quality. So, a person with fair or good credit could have been enticed by the low 10.99 percent rates, applied for the cards, undergone credit checks and been rejected -- a circumstance that could have a negative impact on their credit scores.
Discover's spokesman declined to reveal the criteria they use for determining who would qualify as excellent credit holders. He also declined to say how many people applied for the test offers and how many were rejected.
"We don't feel that we're being misleading here," Towson said. "Any credit card holder takes a risk when they apply for a card" of being rejected for the offer. "You take that risk with any card that you apply for ... The offer at issue does not violate the CARD Act requirement to disclose a range of rates since it is an offer for a specific rate. Every customer who is accepted for the offer gets that specific rate."
Gail Hillebrand, financial services campaign manager for Consumers Union, the nonprofit owner of Consumer Reports magazine, also called the 10.99 percent offers "misleading."
"People are hooked by the number that they see and the point of marketing is to get you to apply. That's why we have restrictions on what you can say in marketing," Hillebrand says. "We can't let people say anything if it's not what they are going to get ... You can't advertise that a suitcase is going to cost $50 if it really costs $100."
More from CreditCards.com: