Consumer Confidence Rebounds More than Expected in December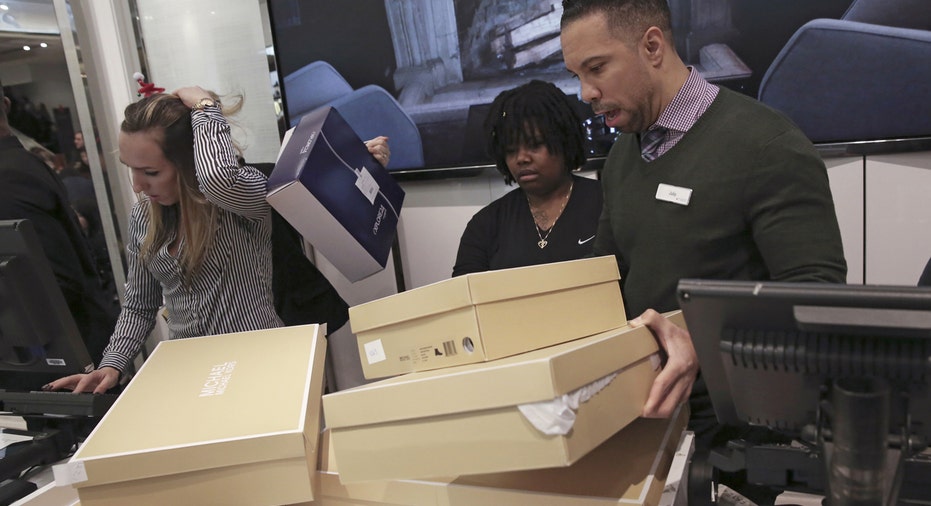 Americans are gaining confidence due largely to the improving labor market, boosting hopes that the economy will carry momentum into 2016.
The Conference Board said Tuesday its monthly index of consumer confidence rose to a reading of 96.5 in December from 92.6 in November. Consumers' assessment of present conditions and their expectations for coming months both improved, the board said.
Consumers are the lifeblood of the U.S. economy, providing more than two-thirds of demand for all goods and services produced. Economists pay attention to the mood of consumers because when households are confident, they often step up spending and investment.
The U.S. economy is relying ever more on consumer spending as the strong dollar and sluggishness in overseas economies dent demand for U.S.-made goods. Not all consumers are happy--Tuesday's report showed that a significant number have a dim outlook. But the optimists outweigh the pessimists, said the Conference Board's Lynn Franco.
"As 2015 draws to a close, consumers' assessment of the current state of the economy remains positive, particularly their assessment of the job market," Ms. Franco said in a news release. "Looking ahead to 2016, consumers are expecting little change in both business conditions and the labor market."
The economy grew at a 2% annual rate in the third quarter, and many economists expect a similar reading for the final three months of the year due largely to steady spending by households.
Several factors are boosting consumers of late. The economy has added an average 210,000 jobs a month this year, pushing the jobless rate down to 5% in November. The average price of gasoline is hovering near $2, down more than 40% since summer 2014. Home prices across the U.S. continue to rise, and the stock market--despite choppiness in recent months--remains historically high, boosting Americans' wealth.
Write to Josh Mitchell at joshua.mitchell@wsj.com