Constellation Buys Italian Wine Brand Ruffino for $142M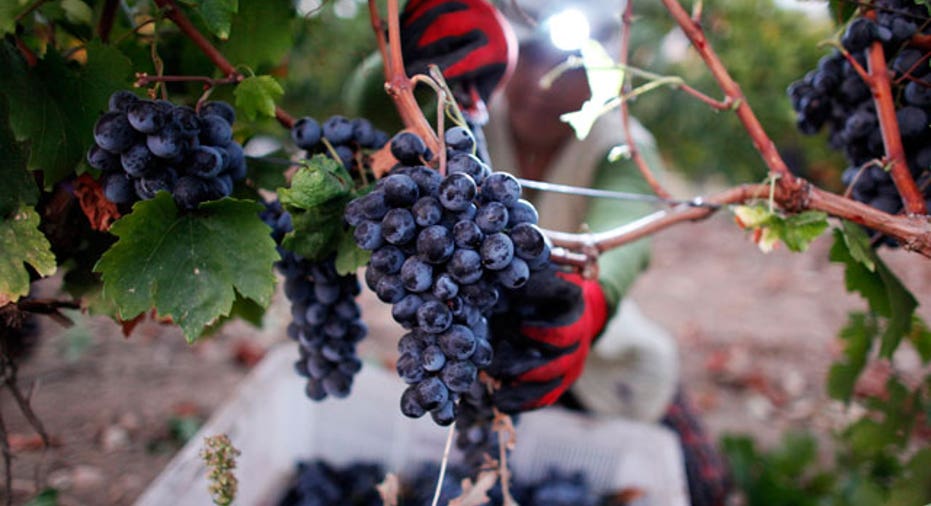 Constellation Brands (NYSE:STZ), the world's biggest wine maker, has purchased the remaining 50.1% that it did not already own of Italian wine brand Ruffino from MPF International for about $142 million.
Constellation will pay $69 million in cash and assume $73 million in debt for the wine company, its production facility and its 130 employees.
The U.S.-based premium wine brand said the Ruffino wines will continue to be produced on vineyards at the same Tuscan Estates of Ruffino near Florence as they have for decades.
"The prestigious Ruffino brand, which dates back to 1877, is an internationally recognized OldWorld wine brand that sets the standard for Italian wines," said Constellation CEO Rob Sands. "We intend to build on the history of the Folonari family and the image and reputation they brought to the brand for today's wine consumers who enjoy Tuscan style wines."
Ruffino's outgoing managing director, Adolfo Folonari, expressed optimism that Constellation will be able to bring the iconic brand to its full potential, as it did with the Robert Mondavi brand.
Folonari will remain with Ruffino as a board member. Constellation said Sandro Sartor will become the brand's new general manager, effective Nov. 1.
Constellation acquired a 40% stake in Ruffino in 2004 and increased its holding to 49.9% last year. Under its watch, the brand has grown its presence in the U.S., and data from SymphonyIRI shows Ruffino is experiencing approximately 8% sales growth in the nation.
So far this year, Ruffino's global sales have grown at about 9%. Constellation said the brand produces some 1.3 million cases of wine each year.
Meanwhile on Thursday, Constellation reported second-quarter sales of $690 million, virtually flat from a year ago, with net income up 51% to $165 million, or 77 cents a share. Analysts polled by Thomson Reuters were expecting a profit of just 66 cents on sales of $668.4 million.
Constellation said volumes were lower during the quarter and promotional costs and prices were higher, however it noted that the U.S. wine and spirits market remains healthy despite a challenging consumer environment.
"The underlying fundamentals of our business remain solid," Sands said. "We are investing additional resources behind key brands and routes to market while implementing changes to achieve cost savings and drive operational efficiencies."
Looking ahead, the company predicts fiscal 2012 comparable earnings in the range of $2 to $2.10 a share. Wall Street is predicting a slightly lower profit of $1.97 a share.