Constellation Brands to buy Obregon Brewery from Grupo Modelo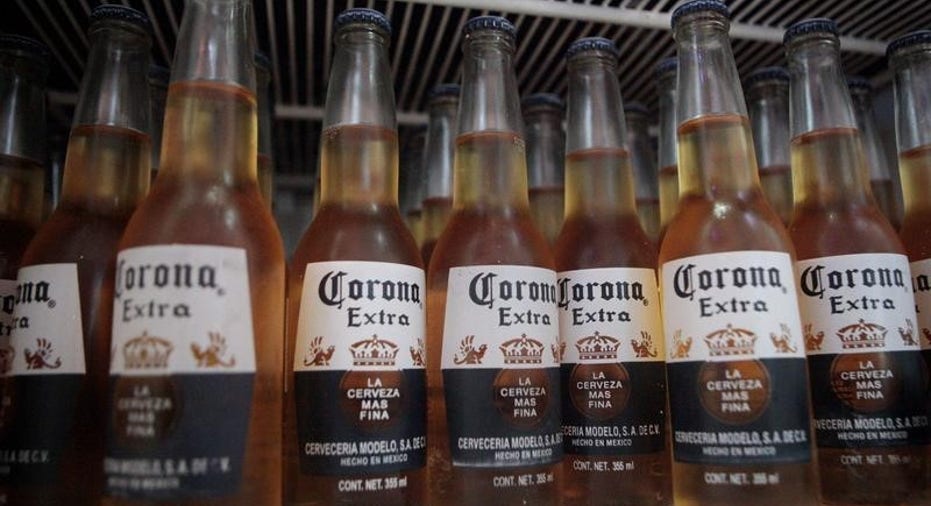 Constellation Brands Inc , owner of Corona and Modelo beer, said on Monday it would buy a brewery in Mexico from Grupo Modelo, a subsidiary of Anheuser Busch InBev SA NV , for $600 million.
Constellation will take full control of the Obregon, Mexico-based brewery's supply, which is currently partially fulfilled by Anheuser Busch as part of a deal signed in 2013.
Victor, New York-based Constellation said it submitted the proposal to buy the Obregon brewery to the U.S. Department of Justice, which oversees foreign acquisitions.
The Obregon brewery is expected to produce 4 million hectoliters post the deal and will service Constellation's biggest markets on the U.S. West Coast.
Constellation said it would cut spending on the build out of its Mexicali brewery this year, where 5 million hectoliters of production capacity is expected to be operational by December 2019.
The company raised its 2017 free cash flow forecast to $575 million-$675 million from $375 million-$475 million, due to reduced spending on the Mexicali brewery this year.
Constellation's shares were up about 1 percent at $167.59 in morning trading on Monday.
(Reporting by Gayathree Ganesan in Bengaluru; Editing by Sriraj Kalluvila and Martina D'Couto)