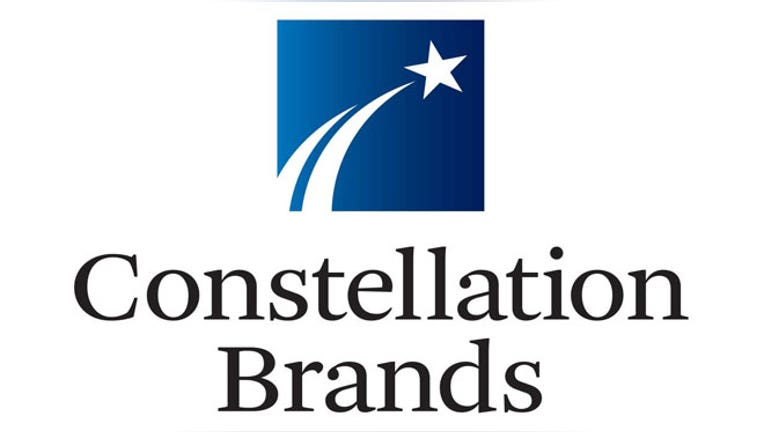 Boosted by a $1.6 billion asset gain tied to a major deal, wine and spirits maker Constellation Brands (NYSE:STZ) logged surging fiscal second-quarter profits on Thursday that topped forecasts.
Shares of the parent of Svedka vodka and Robert Mondavi Winery dipped lower as the company's revenue trailed estimates.
The company said it earned $1.52 billion, or $7.74 per Class A share, compared with a profit of $124.6 million, or 67 cents a share, a year earlier.
The surge in profits was sparked by a $1.6 billion noncash gain on Constellation's original 50% stake in Crown Imports, which it took full control over in a $5.3 billion deal with with Anheuser-Busch InBev (NYSE:BUD). The acquisition was announced simultaneously with Constellation's $20.1 billion sale of Corona maker Grupo Modelo to AB InBev.
Excluding one-time items, it earned 96 cents a share, beating the Street's view of 88 cents.
Revenue more than doubled to $1.46 billion thanks to the consolidation of Crown, but narrowly trailed consensus views from analysts for $1.53 billion. Gross margins dipped to 39.5% from 40.8%.
"Our beer supply chain is operating efficiently and the Crown team continues its superb marketplace execution as they achieved their 14th consecutive quarter of market share gains during the second quarter," Constellation CEO Rob Sands said in a statement.
Looking ahead, Constellation raised its 2014 EPS outlook to a range of $2.80 to $3.10, compared with $2.60 to $2.90 previously. The midpoint of the new range would exceed the Street's view of $2.83.
Management also reaffirmed its projection for full-year free cash flow of $475 million to $575 million.
Shares of Victor, N.Y.-based Constellation fell 1.30% to $57.50 in premarket trading on Thursday. The dip should do little to dent Constellation's 2013 surge of 64%.