Conor McGregor Reaches 'Record-Breaking' Deal for Floyd Mayweather Match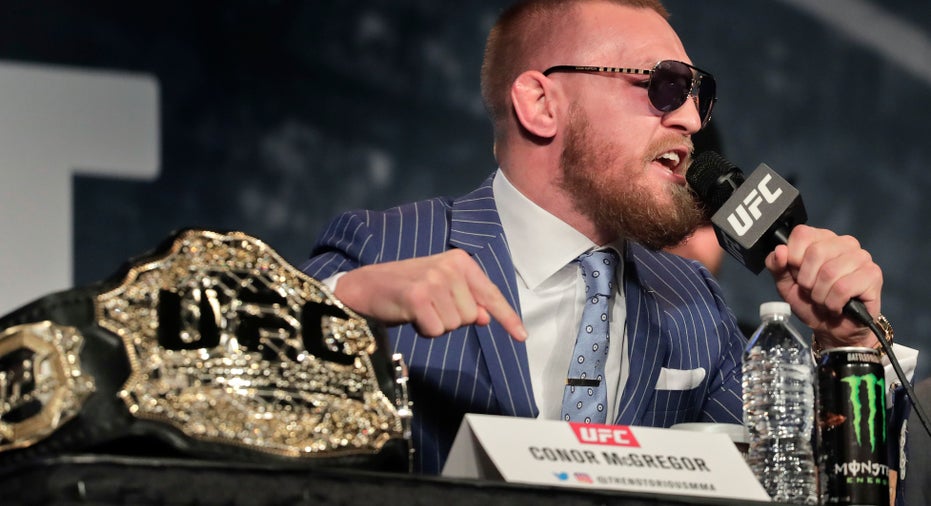 UFC star Conor McGregor confirmed Thursday that he has agreed to a "record-breaking" deal on a long-awaited match with boxer Floyd Mayweather.
"It is an honor to sign this record-breaking deal alongside my partners Zuffa LLC, The Ultimate Fighting Championship and Paradigm Sports Management," McGregor said in a statement to TheMacLife.com. "The first, and most important part of this historic contract has now officially been signed off on. Congratulations to all parties involved. We now await [promoter] Al Haymon and his boxer's signature in the coming days."
Financial terms of the agreement were not immediately available. The current record for largest purse in a prize fight is believed to be held by Mayweather and Manny Pacquiao, who agreed to a 60-40 split of revenue for their 2015 boxing match on pay-per-view.
Mayweather's cut for that fight totaled an estimated $220 million before taxes, according to ESPN. McGregor tallied $3 million in disclosed earnings from his rematch with Nate Diaz at UFC 202 last August, though estimates placed his actual income at several million dollars higher when factoring in PPV revenue and sponsorships.
McGregor, a mixed martial artist, initially demanded $100 million to fight the undefeated Mayweather in a boxing match. Mayweather countered with an offer of $15 million, plus a portion of PPV revenue.
UFC President Dana White also confirmed that an agreement with McGregor was in place during an appearance on TNT's broadcast of Game 1 of the NBA's Eastern Conference Finals, adding that he has yet to reach terms with Mayweather's camp.
"The McGregor side is done," White said. "I'm starting to work on the Mayweather side now. …I'm not saying the fight will happen, but I've got one side done. Now it's time to work on the other. If we can come to a deal with Haymon and Mayweather, the fight's gonna happen."