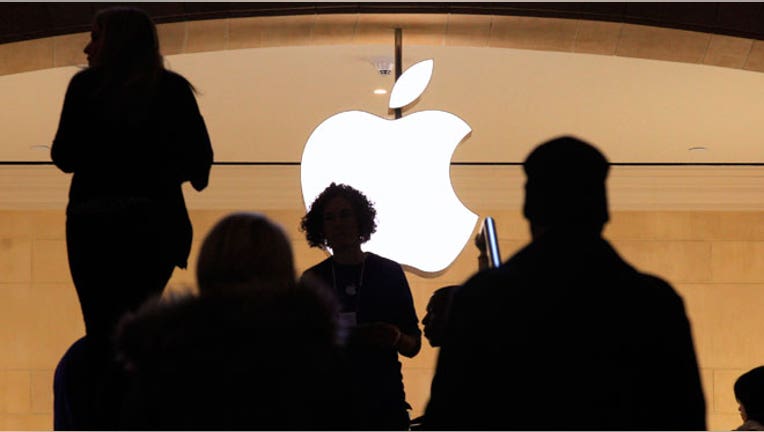 It's no secret that Steve Jobs' sleek and simplistic approach to marketing Apple (NASDAQ:AAPL) products in the U.S. was a slam dunk. And it turns out that same approach, can also sell health insurance.
Kevin Counihan, chief executive of Access Health, the state's public health insurance exchange, says the marketplace has been so successful that it has surpassed the state's own enrollment projections for the 2014 open enrollment period. So far, 130,000 people have selected plans on the exchange, 55,000 of which are in the private insurance market and the remainder via the Medicaid program expansion in the state.  The state had originally projected 100,000 enrollees by March 31, but has since re-upped that number to 150,000.
The state had an uninsured rate of about 8% in 2012, according to the Kaiser Family Foundation.
Access Health has an online exchange, but Counihan hinges much of enrollment success on the pop-up shops in New Britain and New Haven, that allow residents to come in and ask question about plans' coverage and cost and enroll in plan. He says Connecticut is the only state in the nation to have these type of temporary stores to help consumers sort through the law, and adds they are considering opening a third store in Fairfield County in the fall.
"We had a solid sales and marketing plan—we captured the uninsured early on with targeted messaging for communities," he says. "We stole the idea from Apple, we have our own version of a Genius bar, and enroll about 200 people per day in each store."
The model has worked so well, Counihan says the state is considering franchising it as soon as next fall, calling it an "exchange in a box."
People from states with low insurance enrollment numbers have been contacting Counihan to learn more about the state's success. He declined to say which states were interested, but said they were from both those offering their own exchange and those relying on the federal exchange,  Healthcare.gov.
"We brought our ideas [about franchising] to our IT guy, and they said they would do it in a New York minute," Counihan says. "We thought, why not put a separate business together called Access Health Exchange Solutions to market to state that may be interested in creating their own exchange. There seems to be a fair amount of interest."
The exchange system was integrated by Deloitte, Counihan says, but several other vendors also worked on the project. The online marketplace can handle up to 5,000 concurrent users at once, and began testing in October 2012, and tested for about 10 months straight, he says.
The state also received about $176 million in grants to build the exchange, $30 million of which were allocated to state social services to cater to the Medicaid expansion in Connecticut. Counihan says funding could be an issue for other states looking to build similar models.
"I don't know if there is enough money to build one of these in each state," he says.
When asked what lessons the federal exchange operators, the Centers for Medicare and Medicaid Services and the Department of Health and Human Services, could learn from the state's success, Counihan says he didn't feel qualified to comment.
"I don't know what it is like to build an exchange for 36 states," he says. "We found it extremely challenging to build an exchange for one—but the idea of keeping the customer experience simple and consistent probably helps anyone."
CMS/HHS declined to comment for the story.
So for states looking to retool for the 2014 open enrollment period, kicking off in November, Counihan does have one message: keep it simple.
"Instead of building a Mercedes, we built a Ford Focus—but it drives and gets people from the house to the store," he says.