Congress Members Urge Trump to Re-Work Paris Agreement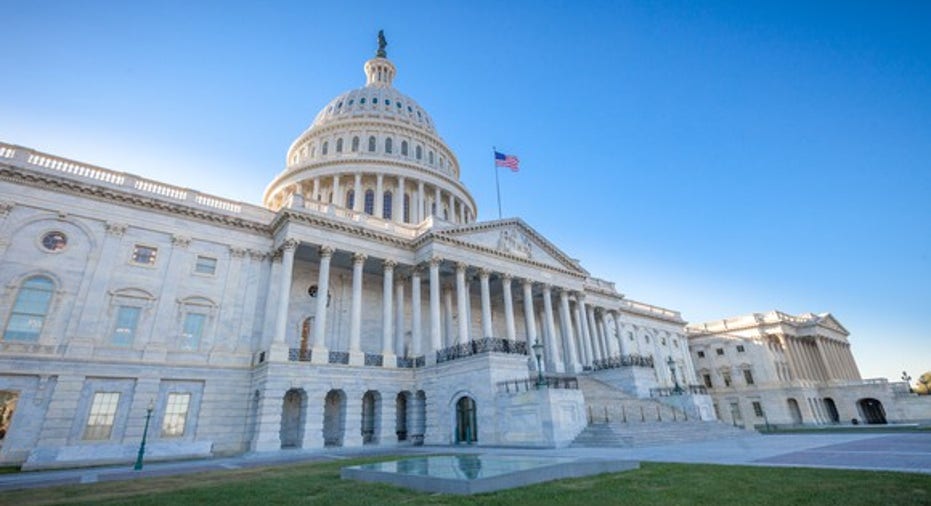 Nine Republican members of Congress have urged President Trump to revise conditions of the Paris Agreement ahead of his planned meeting with his top advisors to discuss the issue Thursday.
"As you know, President Obama pledged a 26 to 28% reduction in U.S. greenhouse gas emission by 2025, compared to a 2005 baseline," the Congress members wrote in a letter addressed to Trump.
"This target would cause irreparable harm to our economy, particularly our manufacturing and energy sectors, and should be rejected."
The group adds that a recent report by the American Council for Capital Formation, for example, "found achieving this pledge would reduce our gross domestic product by $250 billion by 2025 and reduce economy-wide employment by 2.7 million jobs."
They say the U.S. should instead present a new pledge that doesn't harm our economy but instead showcases plans to drive technological innovation to help ensure a future for fossil fuels within the context of the global climate agenda. Additionally, they advise Trump to not make any additional transfers to the Green Climate Fund, saying the Obama administration already gave $1 billion to the fund, including a "$500 million payment shortly before your inauguration."
The letter comes as Trump's top advisors are already split on the issue. Energy Secretary Rick Perry said earlier this week that he is for the U.S. remaining as part of the 194-nation agreement, but also thinks it should be reworked. EPA chief Scott Pruitt and Trump's senior strategist, Steve Bannon, have been very vocal about wanting out of the pledge, while Secretary of State Rex Tillerson and Trump's son-in-law and daughter – Jared Kushner and Ivanka Trump — are reportedly urging the president to remain committed to the agreement.
Representatives Kevin Cramer (R-ND), Mike Kelly (R-PA), Virginia Foxx (R-NC), Larry Bucshon (R-IN), Markwayne Mullin (R-OK), Billy Long (R-MO), Chris Collins (R-NY), Gregg Harper (R-MS), and Earl L. "Buddy" Carter (R-GA) all signed the letter.