Confident Shoppers Drive Surge in Online Holiday Sales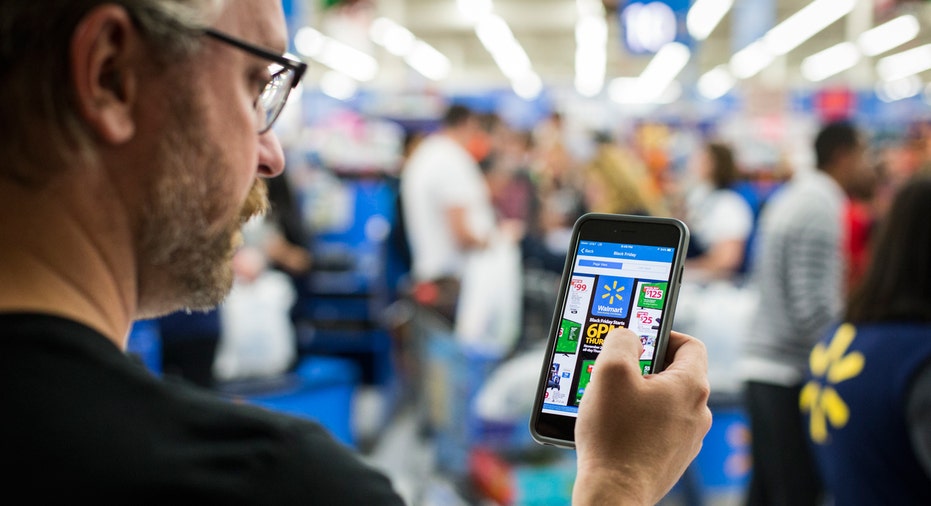 Turkey and pumpkin pie might have been staples at dinner tables across America Thursday night. But digital marketplaces were shoppers' best friends as online sales surged nearly 14% from a year ago on Thanksgiving Day, according to Adobe (NASDAQ:ADBE) Digital Insights.
Consumers have been feeling especially cheerful this holiday-shopping season after a contentious election cycle came to a close earlier this month. What's more, a key gauge of consumer sentiment from the University of Michigan out on Wednesday jumped in November, indicating optimism, and it was that feeling that helped fuel more than $1 billion in online sales Thanksgiving Day, Adobe's data show.
In a word, relief is what's motivated shoppers to reach deeper into their pocketbooks this season.
"I think people are just ready to move on, see how things fall [after the election]," said Greg Maloney, president and CEO of JLL Americas Retail. "Two years ago, foot traffic was up, but people didn't have a lot of shopping bags and there seemed to be more lookers than buyers. This year is the reverse: There are a lot of bags, people are shopping, and it's a festive atmosphere and happiness among people."
While many big-name retailers --including Cabela's (NYSE:CAB), Home Depot (NYSE:HD), Marshall's and Home Goods (NYSE:TJX), and even Mall of America -- shuttered their doors Thanksgiving night, the lack of physical retail destinations didn't deter deal-seekers from hunting for the best bargains. Instead, Maloney said it helped consumers create a game plan ahead of time about where to shop, what deals to look out for, and how much to spend.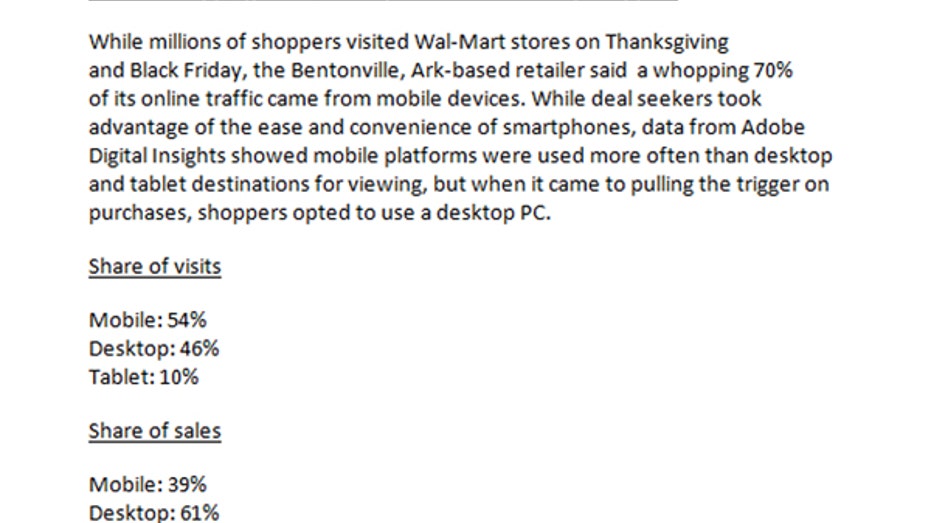 He added that these days, consumers don't really care where they shop  -- whether it's online, in store, or a mix of the two like services that allow shoppers to order online and pick up in store. What really matters to holiday shoppers is getting the best deals.
"There is a lot more coordinated effort and it's steadier than in the past…a planned attack. People going out on Thanksgiving and Black Friday are, in essence, professional shoppers who have researched deals, know exactly what they want, and how long they want to be out," Maloney explained.
The coordinated effort on the consumers' part helped drive a payoff for retailers like Target (NYSE:TGT), which announced record-breaking traffic both in-stores and online. The Minneapolis-based retailer said doorbuster deals drove demand for electronics including TVs, which flew off physical and digital shelves at a rate of more than 3,200 per minute in the first hour of opening, and Apple products, gaming consoles, and wearable devices like Fitbit (NYSE:FIT) Charge HR and wireless headphones.
For the overall holiday shopping season, IHS Global Insight is forecasting sales to rise 3.7% from 2015 levels with clicks eventually outpacing visits to bricks-and-mortar stores. Early indications show both online and foot traffic in stores seems to be at the same levels or higher than last year, said IHS Director of Consumer Economics Chris Christopher.
"People are feeling pretty confident. Part of it is also the stock market is doing well and there's sort of a renewed outlook on the U.S. economy. That's getting people to not only feel more confident and be willing to spend more money," Christopher said.