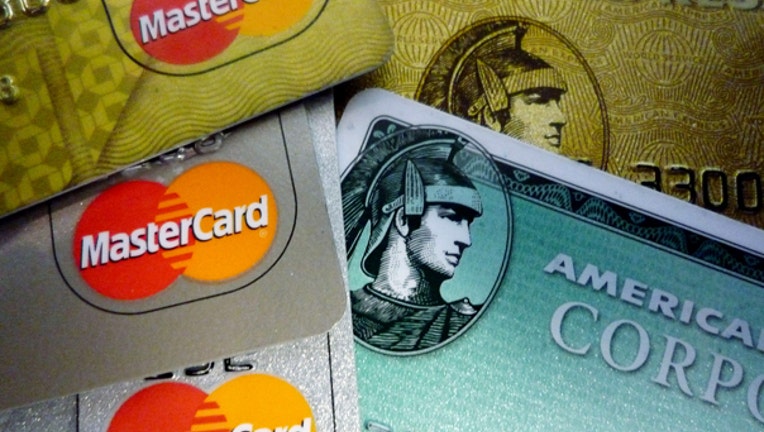 Why is it that expensive products work like a charm -- until approximately three hours after the manufacturer's warranty runs out? Good news: If you paid with a credit card, you may not have to pony up for a replacement.
All four major card payment networks -- Visa (NYSE:V), MasterCard (NYSE:MA), Discover (NYSE:DFS) and American Express (NYSE:AXP) -- offer similar extended warranties for products purchased with their cards adding up to an extra year to the warranty that came with the item.
Though most cards offer warranty protection in some form, you'll have to meet a laundry list of requirements to qualify. If you do, you'll get your broken toaster, cellphone or fridge in good shape, without breaking your own bank account.
How to file a claim
When a product you purchased in the past year bites the dust, contact your card's warranty processing center within the allotted time to find out if they can help. (See "Compare credit card extended warranties" table below for details.) Then prepare yourself for a few hassles.
For starters, your issuer will need to make sure your product is covered. Among the possible exclusions: refurbished or secondhand items, software, cars, boats and any product you're planning to hard-wire into your house, such as ceiling fans or doorbells.
You'll also have to supply a hefty volume of documentation, including your original receipt, the relevant credit card statement and a copy of the manufacturer's warranty. Your card won't cover any kind of damage that your original warranty didn't, and it'll pile on a few of its own exclusions as well, including, for the most part, normal wear and tear, power surges, accidental damage and catastrophes like floods.
If your broken item does qualify for extended warranty coverage, your credit card company will decide whether to repair it, replace it or reimburse you for it. You may be asked to mail in your damaged item and forced to survive without it for weeks.
On the upside, you're not paying for it. Extended warranty coverage is a free perk for card members, so if your product malfunction happens to fall in the sweet spot -- a covered item with a covered problem that occurs within 12 months from the expiration of the original or purchased warranty -- you could save a bundle of cash. Most purchases, including biggies such as appliances, are covered up to a replacement value of $10,000. (Story continues below.)
Additional coverage
Credit card extended warranties provide an alternative to the often-criticized, but very popular, extended service contracts and warranties sold through retailers. Like credit card warranties, they have severe restrictions on what they cover. Unlike a card's warranty, they aren't free, costing an average of 10% to 50% of the items' original prices.
Selling extended warranties became a multibillion-dollar profit center for retailers -- especially those selling electronic equipment -- beginning in the 1980s. According to a 2009 Carnegie Mellon study of retail buyers' behavior, consumers felt reassured by the warranties when they bought unfamiliar products. This reassurance was particularly valued for products bought for enjoyment, not utility. And 49% of early adopters make sure their brand-new gadgets are covered by a protection plan, says a 2012 study by Assurant Solutions, an extended warranty provider.
The value of an extended warranty depends a lot on the likelihood that the product will break during the covered period. According to Consumer Reports, the failure rate for television equipment is only 9% in the first three years, compared to 26% for phone equipment. Consumer Reports says that with a few exceptions, extended warranties aren't worth the money.
Third-party warranties
If you decide to go for an extra warranty, what you're offered at the cash register is not your only choice. "I think a lot of people are under the impression that if I buy something at Best Buy, I have to buy a Best Buy warranty or nothing," says William Duckworth, a professor of business intelligence and analytics at Creighton University. Sure, you can buy the store's warranty, but you can also purchase an extended protection plan straight from your product's manufacturer (think AppleCare for Apple products) or from a growing selection of third-party companies that sell warranties directly to consumers, such as SquareTrade and Protect Your Bubble.
Of course, all that choice can make it tougher to figure out what you need.
Consider these four factors:
Reviews. Search for online customer ratings and reviews, just as you would with any other purchase. "If you're going to pay for an extended warranty, you want to be able to trust the company you're dealing with," says Ty Shay, chief marketing officer for San Francisco-based SquareTrade, which prides itself on its high customer satisfaction ratings and, as Duckworth points out, if someone's disgruntled with the service, that'll be online, too.
Coverage. Loopholes are the enemy, so check for complete coverage for the problems you're likely to have: loss, theft, accidental damage, mechanical breakdown, power surge damage, dropping your tablet in the toilet again.
Service. Check into how claims are filed -- online or by phone -- and how quickly you'll get a replacement product. Ask whether you'll be on the hook for shipping costs; you shouldn't be. And consider whether you might benefit from other kinds of help. Assurant Solutions, the company behind point-of-purchase warranties at stores including Staples and Radio Shack, provides over-the-phone tech support when a product goes haywire. "Before you ship it somewhere, you want to be able to talk to somebody who can help you understand whether [the problem] is just user error," points out Joe Erdeman, president of Assurant Solutions' extended service contract business.
Price. The cost of a warranty can vary widely depending on what you're insuring and the level of coverage you need. Prices range from a few dollars to hundreds, so comparison shop before you buy.
If a warranty costs "under 10% to 15% of the purchase price [of your product], you're probably getting a pretty good deal," says Duckworth, who developed the Warranty Consultant app to help consumers decide whether a warranty is a smart buy.
Ask about deductibles, too. Not all warranty programs have them, but better coverage sometimes means paying big bucks later.
In a time when 24-7 access to devices and appliances doesn't feel optional -- and when replacing them is so pricey -- a good warranty can be a lifesaver. Just be sure to do your homework first.
See related: 10 credit card perks you didn't know you had, Credit card insurance perks: Does your card have you covered?