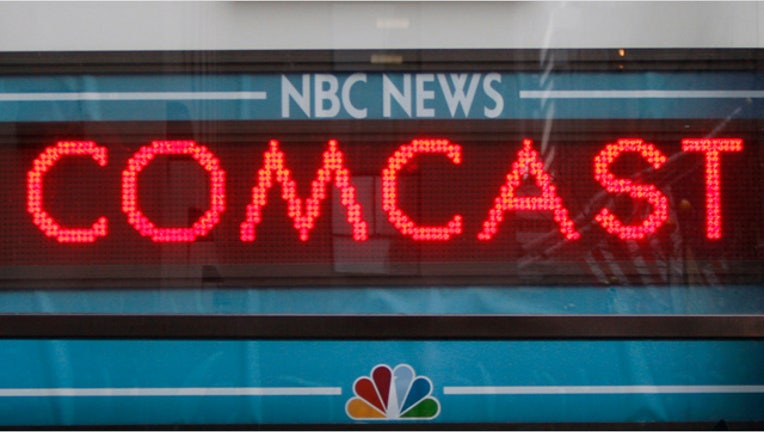 Comcast (NASDAQ:CMCSA) posted a lighter-than-expected 26% jump in fourth-quarter profits on Tuesday, but the cable giant impressed shareholders by adding 43,000 video subscribers and unveiling a $3 billion buyback plan and a dividend hike.
Shares of the largest U.S. cable operator and parent of NBC Universal rallied about 3% in early trading despite the slight earnings miss.
Comcast said it earned $1.91 billion, or 72 cents a share, last quarter, compared with a profit of $1.52 billion, or 56 cents a share, a year earlier.
Excluding one-time items, it earned 66 cents a share, up from 52 cents the year before but below the Street's view of 68 cents.
Revenue increased 6.2% to $16.93 billion, narrowly topping consensus calls for $16.63 billion.
"Our results highlight the momentum we have achieved and how we are benefitting from scale, our investment in innovative products, and from our focus on operational excellence," Comcast CEO Brian Roberts said in a statement.
Comcast said it added 43,000 net video subscribers during the fourth quarter, compared with a loss of 7,000 the year before and projections from analysts for a gain of just 1,600 customers. That marks the first addition of video subscribers in over six years.
High-speed Internet customers increased by 379,000 last quarter, compared with estimates for a gain of 350,000. Comcast also added a stronger-than-expected 227,000 voice customers last quarter.
Meanwhile, Comcast reported a 7.5% jump in NBC Universal revenue to $6.46 billion last quarter as broadcast television enjoyed an 11.5% increase in revenue to $2.23 billion.
Cable networks, which include CNBC and NBC Sports, generated a 5.3% rise in revenue to $2.32 billion, while filmed entertainment grew revenue 4.9% to $1.45 billion.
Comcast pleased investors by increasing its dividend by 15.4% to 22.5 cents a share. The new dividend is payable on April 23 to shareholders of record as of April 2.
Additionally, Comcast's board of directors approved a $7.5 billion addition to the company's share buyback plan. The company said it plans to repurchase about $3 billion of stock in 2014, subject to market conditions.
Roberts said the shareholder-friendly moves demonstrate management's "optimism and confidence in the future."
Shares of Philadelphia-based Comcast advanced 2.5% to $53.80 ahead of Tuesday's opening bell. The rally puts Comcast on track to extend its 33% rally over the past 12 months.