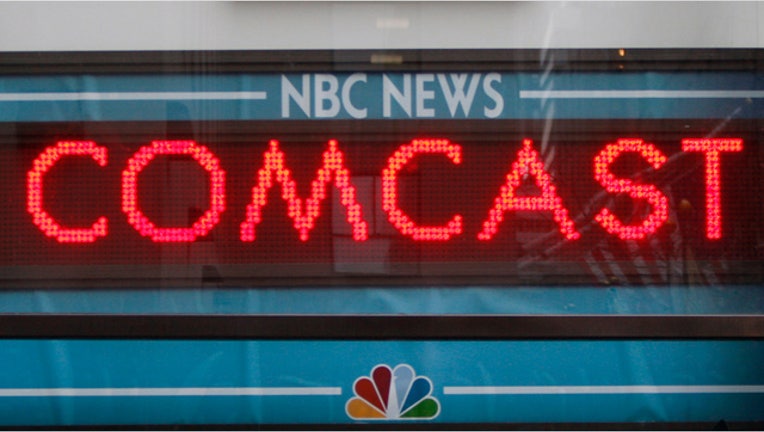 Led by a $1.2 billion revenue boost from the London Olympics, Comcast (NASDAQ:CMCSA) reported stronger-than-expected third-quarter sales on Friday and said its profit climbed 15% from a year ago.
The cable company posted operating income of $3.05 billion, or 78 cents a share, compared with a year-earlier profit of $2.64 billion, or 33 cents a share.
Excluding one-time items related to its share of SpectrumCo's sale of wireless spectrum licenses, Comcast earned 46 cents, matching average analyst estimates in a Thomson Reuters poll.
Revenue for the three months ended Sept. 30 grew 15.4% to $16.5 billion from $14.34 billion a year ago, beating the Street's view of $16.08 billion.
NBCUniversal saw sales grow 31.2% to $6.8 billion last quarter driven by the London Olympics, which added $1.2 billion in additional revenue. Excluding the Olympics, NBC sales would have grown by 8%.
"Cable's results show real strength in every part of the business," Comcast CEO Brian Roberts said in a statement. "The London Olympics exceeded all our expectations and our entire company contributed to their success, proving how effective we can be when we bring together our unique assets and capabilities."
Cable communications revenue soared 6.9% to $9.9 billion from $9.3 billion a year ago.
Shares of the Philadelphia-based cable operator were up more than 2% to $37.19 Friday morning.