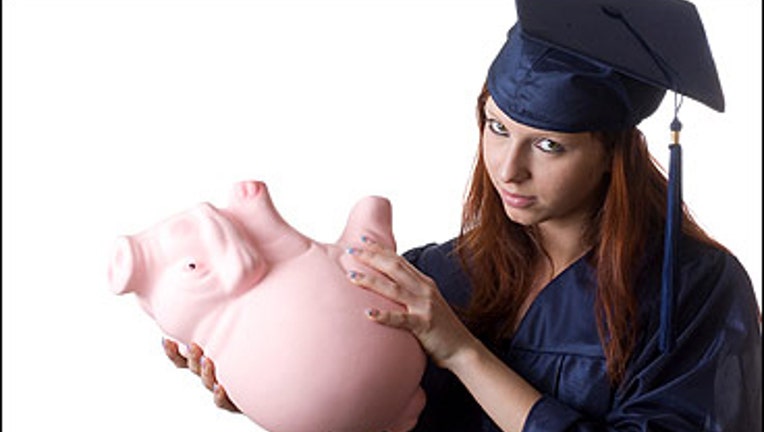 Pawnshops have gotten quite the makeover in the last couple of years. Once plagued with the stigma of being dangerous and full of stolen goods, pawn shops are now more accepted and almost trendy thanks to reality TV shows highlighting the business and the enduring weak economy.
"There has certainly been a stigma attached to the industry," says Todd Hills, co-founder and CEO of Pawngo, the first full-service online pawn shop in the U.S. "There are many very reputable brick-and-mortar pawn shops, but there are also some that have contributed to the negative perception of the industry."
The 2008 financial crisis brought more consumers through pawnshops' doors looking for loans, which in turn created more lending restrictions. Pawnshops have taken on a new role in helping people obtain loans outside of a bank or credit union. The shops don't require a credit check for a loan since the pawned item serves as collateral for the loan.
"A lot of people that may have no other means of borrowing money might have something of value that they can get money for," says Laura Creamer, financial education specialist for CredAbility.
Especially for students who don't have access to credit, pawnbrokers offer small-dollar safety nets, says Emmett Murphy, spokesperson for the National Pawnbrokers Association.
"College students often use pawnshops to bridge the gap between scholarship and grant money disbursement and tuition due dates," he says. "Pawn loans do not place consumers in a debt cycle and defaulting on a pawn loan can never affect a consumer's credit."
How the Process Works
While some pawnshops allow people to buy and sell belongings, the majority of pawning involves loaning money on an item of value like electronics, jewelry or musical instruments.
The pawnbroker will appraise the item and determine its value based on its condition and its "sellability" if the customer can't repay the loan.
After the owner and pawnbroker agree on a price, owners must show a government- issued ID and all items are reported to local law enforcement to deter people from bringing in stolen goods, according to Murphy.
Much like a car title loan, the owner is given a certain period of time to repay the loan (a percentage of the item's value) and get his item back or can choose to not repay the loan, prompting the pawnbroker to sell the item after a waiting period.
What You Need to Know
Consumers need to be aware of the interest rate they will be charged for the loan before parting with their goods. Although Pawngo charges customers 3-6%, Hills explains that the average rate of a pawnshop is 15% and can go up to 25% in many cities.
Creamer warns that in addition to high interest rates, consumers could face fees for insurance or storing the item depending on the shop.
"If you have the means of doing so, there are better ways of borrowing money--it really is a last resort. If you can imagine something that's worth $6000 where you might be able to sell it for that somewhere else, you would only be getting a portion of the full value [by pawning it]," she says.
Tips for Pawning
Get your items certified. Murphy explains that many pawnbrokers have GIA Certified Gemologists and trained metallurgists to appraise jewelry and estate pieces.
Hills points out that that appraisals usually estimate the retail value of your jewelry or watch as opposed to its market value, but that you should do your own research to get a better idea of what you can get for your item.
Know what to pawn. Diamond jewelry, luxury watches and precious metals are popular high-end assets that provide significant amounts of cash in a pawn loan, says Hills.
'These items usually increase in value over time, and pawning allows you to reclaim the asset once the loan is paid off."
The value of gold has increased significantly in recent years, allowing customers to get higher loan amounts.
"By loaning instead of selling to scrap refineries, customers receive the money they need, and they still get to keep their items," says Murphy.
Don't pawn sentimental items. Although more than 85% of items that are pawned are reclaimed by their owners, according to Murphy, don't pawn items that have strong sentimental value.
With some items, it might make more financial sense to straight up sell them, says Hills, such as electronics that are not the most up-to-date versions.
"It's better to sell if you're interested in upgrading a device."
Make sure the pawnshop is accredited. Although pawnshops are regulated on state, local and federal levels, Murphy recommends interested customers visit pawnfyndr.com to find shops that are registered with the National Pawnbrokers Association.
"NPA members adhere to a strict code of ethics and best practices as a condition of their membership," he says.