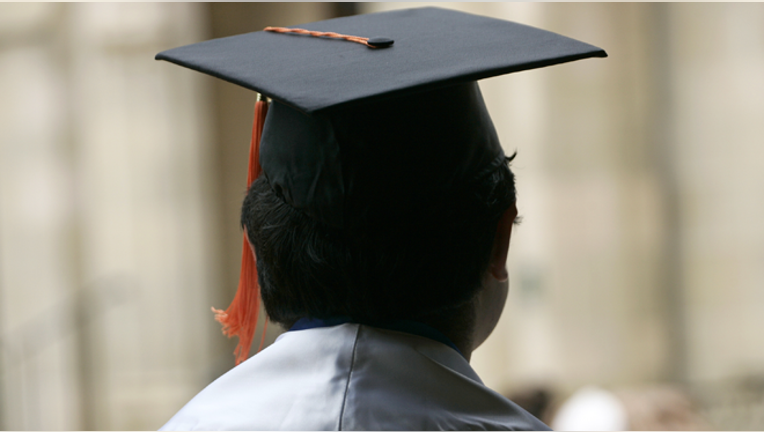 With the cost of college continually outpacing annual inflation and student loan debt surpassing $1 trillion, it's no surprise parents are concerned about the costs of higher education, but that doesn't mean they are willing to help foot the bill.
A new Discover Student Loans survey (NYSE:DFS) shows 77% of parents plan to help their child pay for college — a dip from 81% last year.
What's more, 85% of parents say they are "somewhat" or "very worried" that student loan debt will impact their child's ability to buy a home or car post-graduation, yet 96% say they still see the value behind a college education.
"The numbers speak for themselves as far as education and earning potential," says Danny Ray, president of Discover Student Loans. "Eighty percent of college graduates make more than people who just have a high school diploma. The unemployment rate is 8.1% for a high school graduate versus 3.7% for those with a college degree. There's clearly value in getting a college education."
This is the third annual student loans survey from the financial services company, conducted by Rasmussen Reports. The report surveyed 1,000 adults with children between the ages of 16 and 18 who are planning to attend college.
According to the College Board, the average cost of a four-year public university is $18,391 in state and $31,701 out of state, a 2.9% rise over the past year. Despite the growing tuition prices, the number of parents who said cost is not a factor when choosing schools increased 3% to 48% this year from 2013. In addition, 44% of parents say they would be willing to limit college choices based on price and 9% were unsure, both figures were lower from the year prior.
Ray, who has a high school senior at home, says he empathizes with parents who do not want to limit their child's options.
"Your kids have dreams and aspirations, and it's hard to strike a balance between being economically smart and letting them pursue their dreams," he says. "We try to strongly encourage how important it is to sit down early in the process to help people understand the financial implications of attending a certain college."
More parents are shifting the tuition bill to their children with 15% saying their child should pay the entire cost of college, up from 12% in 2012. In addition, 32% of parents think their child should pay for most of their schooling, up from 27% in 2012.
And when it comes to loans, 52% of parents say they are likely to help their child repay loans, with 24% saying it's "very" likely and 28% saying it's "somewhat" likely.
Ray advises families research schools early in the search process to learn about their financial assistance plans.
"Make sure you exhaust and search for free money," he says. "Do your homework; understand cost and funding options—in some cases a private loan can be less expensive than a federal loan. Day in and day out families aren't putting in as much energy to explore college attendance options. The better you do, the better equipped you will be to make a smart decision for your family."