College Lingerie Startups Aim to Take on Victoria's Secret
As millennials' disposable incomes grow, two disruptive online lingerie startups are looking to tap in and gain a bigger piece of the $13.5 billion intimate-apparel market.
According to IBISWorld Industry data, the overall lingerie market only grew 1.9% from 2011 to 2016. However, the online sector has grown from 5% of market share in 2008, to nearly 15% in 2016, with estimates saying it could grow to 25% by 2022.
Morgan Hermand-Waiche, founder & CEO of Adore Me, a New York-based start-up specializing in e-commerce lingerie, says his company has seen some of that growth first-hand since the company launched in 2012 out of his Harvard dorm room.
"I started Adore Me still as a student, my Harvard Business School professors were my first investors," Hermand-Waiche tells FOX Business. "Since its inception, [we] have experienced exponential growth. In 2012, our revenues were $1.1 million; in 2013, they grew to $5.6 million; by 2014, we were grossing $16 million; and in 2015, we raked in $42.6 million. We kept a very similar growth rate in 2016, but we can't reveal revenue figures for 2016 yet."
Hermand-Waiche says the company is also on track to break a new sales record this Valentine's Day, as January 2017 was its biggest sales month to date, leading up to the hallmark holiday of love.
"Valentine's day has been crazy. The volume of sales have picked up three to five times on a daily basis compared to a few weeks ago," he adds.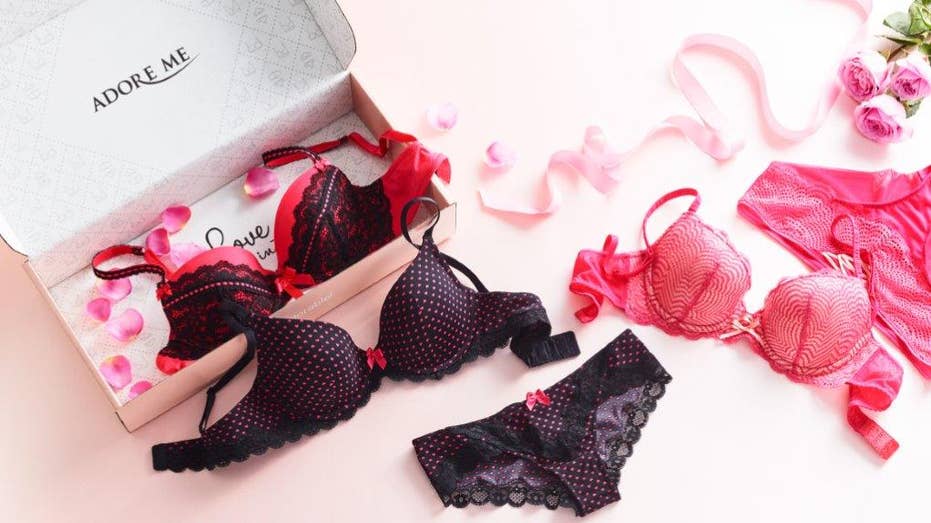 While those numbers may seem small in comparison to Victoria's Secret and parent company L Brands annual sales of $12.57 billion in 2016, Adore Me was ranked No. 9 on Crain's Fast 50 in 2016 -- as well as being ranked No. 2 as the fastest-growing private retail company on Inc.'s 500 list in 2015.
Meanwhile, another startup called Negative Underwear, which college friends Lauren Schwab and Marissa Vosper launched in 2014 while attending the University of Pennsylvania, is positioning itself as the "anti-Victoria's Secret" brand.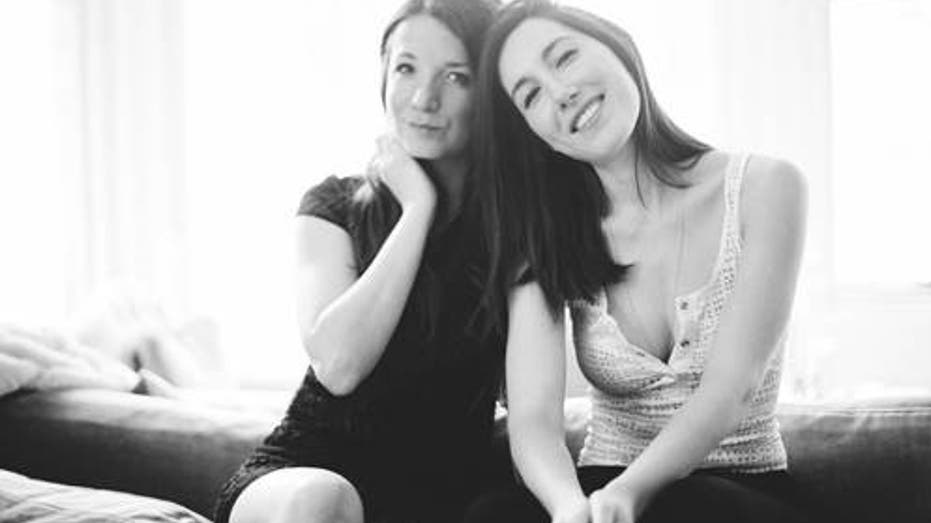 The company's motto is "Less fake—more real," and "In a world of pushed up and overdone, we're intentionally not."
"We offer a luxury quality product at a more accessible price, an aesthetic that aligns with the 'less is more' mantra, a brand ethos and voice that resonates with the contemporary female and high-touch customer service experience to help guide the customer to finding product she loves," Lauren Schwab, co-founder of Negative Underwear, tells FOX Business.
Like Adore Me, Schwab says Negative Underwear is committed to an e-commerce strategy that offers customers the highest-quality product at the best price.
"I believe that women have had enough with the 'Mean Girls' attitude of certain brands, making them feel bad about their bodies," Hermand-Waiche adds.
At the same time, both Negative Underwear and Adore Me say they still believe in having a presence on Main Street.
"We recognize that buying a well-fitting bra online is hard. Offline opportunities have been important to the growth of our business because they allow our customers to feel and try the product in person and experience the brand on a much personal level," Schwab says.
Adore Me also recently recognized the same, opening its first brick-and-mortar pop-up store last February in Manhattan. Hermand-Waiche says since the company has expanded its line to big box retailers such as Nordstrom, Lord & Taylor and Hudson's Bay.
"We still take pride in our online DNA. In addition to our website, we have a state-of-the-art mobile app, and over 70% of our traffic comes in from mobile. This has made us a go-to for the millennial shopper, and indeed, over 75% of our customers are millennials," says Hermand-Waiche.