College Grads: Don't Make these Job Search Mistakes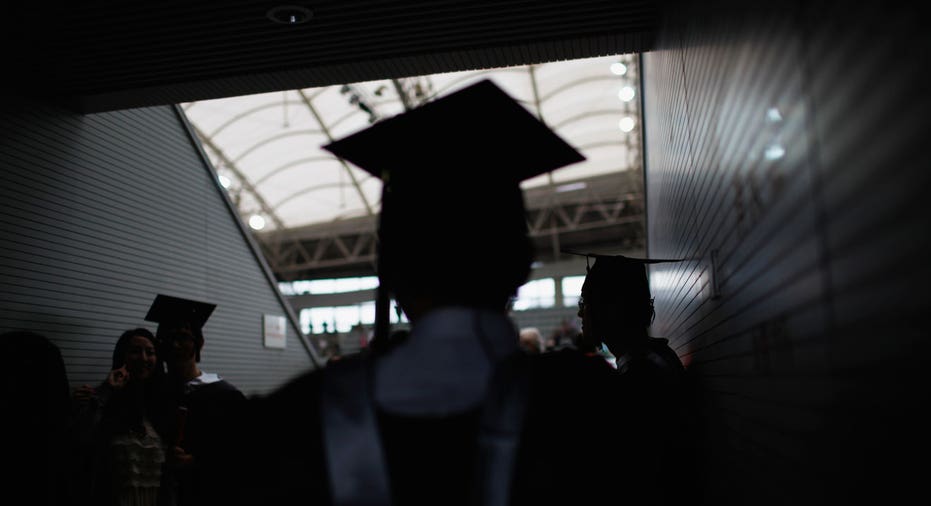 This year's college graduates face an improving labor market than those that came before them, but it's still hard to find a full-time job, especially when it's their first time on the hunt.
Companies are increasingly hanging the "Help Wanted" sign, but the applicant pool is large and competition is stiff, so even the slightest mistake can hurt a graduate's employment prospects.
"Some graduates rely too heavily on the campus career services center; counselors tend to underestimate what you can do if you put your mind to it," says Vinda Rao, marketing manager at recruitment software company Bullhorn. "They favor safety over experimentation."
It's Not All About the Search
Instead of searching their college's database for job openings, career experts say graduates should focus on building personal connections. Rao recommends students find professionals in their intended industry whose work they admire and ask them for career advice and guidance, but not a job.
"If you build relationships with respected professionals in your field, you'll get insight into what it takes to get your foot in the door at their companies," says Rao. "If you ask a mentor for advice, you'll get a job. If you ask a mentor for a job, you'll just get advice."
Take a Targeted Approach
It's understandable that recent college grads want to cast a wide net when looking for a job, but according to Monster.com career expert Mary Ellen Slayter, that can slowdown a search.
She says taking a targeted approach to finding a job is much more effective. "Decide on your target job and focus your energy on landing that."
Graduates are often told to send out multiple resumes a week in order to land a job. After all, the more you send the more likely you are to get an interview--right? Wrong, says Rao.  Instead of sending out numerous resumes to any job post, it's much more productive to apply for jobs that are actually a good fit.
For instance, liberal arts majors shouldn't waste their time applying for a finance job.  "Applying for irrelevant jobs and senior-level jobs as a recent graduate is a fantastic way to get yourself blackballed by a recruiter or hiring manager," says Rao.
When applying for jobs that fit their education background and experience, experts tell students to tailor their resume and cover letter to reflect the specific job and industry qualifications.
Go Offiline
In addition to applying for jobs online, Slayter says recent graduates need to also search for opportunities through offline networking.
"A successful job search requires both searching and applying online and getting out there and networking face to face," she says.
The anemic hiring picture forced many college graduates to languish in jobs outside their chosen field, but that shouldn't stop them from networking and applying for jobs in their desired industry.
Grads should also embrace the experience they gained when working in unrelated fields to help land their dream job. "There's no shame in working in a restaurant or in retail, and it's a great way to develop your customer service skills," says Slayter.
Clean Up Social Networks
Social media has become an integral part of everyday life, and it's leaking into the job-search process. The tendency to over share on Facebook and Twitter can come back and haunt grads looking to get a job.
While many social networks offer privacy settings, there are always work arounds and other ways for potential employers to see unflattering glimpses of job applicants. Rao says hiring managers will care about any racist tweets or posts, using social media to personally attack someone, comments about drug use or anything else that makes a person appear irresponsible.
"You can dress up in a suit and speak eloquently, but if you have photos of you and your friends doing stupid things on Facebook, you should untag yourself pretty quickly," says Rao.  "Keep in mind that most employers will not ask to see your social media profiles, because that's pointless. If they ask, they should assume you'll have scrubbed it before you let them see it."