College Fashionistas Finding on-Campus Opportunities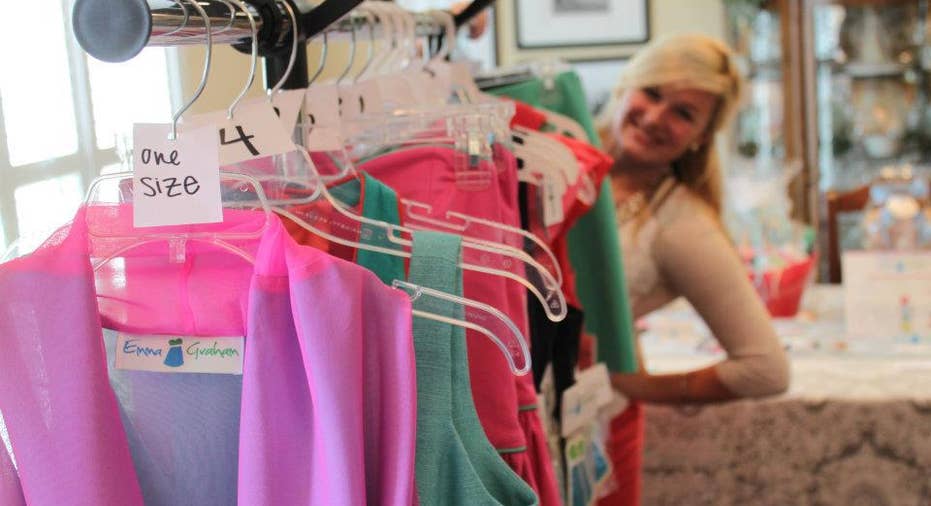 Savvy clothing retailers are cashing in on the fact that college life is extremely busy -- by bringing fashion outlets to campus and letting the students "run the show."
Many clothing companies, large and small, have launched campus representative programs at colleges across the country to market their products directly to students. According to participating employers, thousands of college women have signed on as campus representatives, helping to grow the brand names and becoming young entrepreneurs in fashion one dress sale at a time.
These design consultant programs "aim to give young women the confidence to own a business and become young entrepreneurs in fashion," according to Jackie Graham, co-founder of New York based clothing company Emma Graham Designs.
Graham said the program offered by Emma Graham Designs selects career-savvy, entrepreneurial young women interested in fashion and marketing to represent the EG brand and expand its presence on campus. The program participants also host on-campus events as special design consultants. EG Designs currently sponsors 60 consultants on campuses across the country, and hopes to grow to 250 by spring 2014, according to Graham.
The design consultants' duties are to host one trunk show a month, attend philanthropy events, market through social media and expand the brand's presence, said Graham.
After being chosen as design consultants, the girls receive extensive training in marketing, effectively using social media and hosting a trunk show, according to Graham. Even after the training, the design consultants stay in weekly contact with their direct sales manager, Molly Belcher, who helps them plan trunk shows and other campus events.
A senior marketing major at the University of North Carolina Wilmington with an interest in fashion, Logan Wadell, said she joined the design consultant program after receiving a recruiting e-mail from her sorority president encouraging her to pursue her interest of fashion marketing.  On a normal week, Wadell said she works an average of six hours, but can work up to 15 hours when hosting a trunk show. Wadell's trunk shows usually average 20 to 50 people, she said.
While the design consultants receive guidance on how to plan trunk shows, Wadell said they have a lot of room for using creativity to customize the theme of the event to their school's style.
Wadell describes her position as a design consultant as "the most influential experience in her life," and one that has taught her essential marketing skills and introduced her to the world of fashion marketing.
Design consultants participating in the Emma Graham program receive 15% commission on all items sold plus bonuses and priority access to internships and jobs at Emma Graham Headquarters in New York, said Wadell. And the program isn't only beneficial to the participating consultants. According to Graham, student trunk shows account for 25% of total sales.
Discounted designer clothing company Rent the Runway offers a campus representative program that currently sponsors 750 representatives at 150 campuses and, according to the company, will expand to 1000 by the fall.  RTR developed the campus representative program to help outfit college women for the many formal events they attend, according to co-founder and CEO Jenn Hyman.
"College is a time where women are pressured to dress up, but don't always have the money to do so," Hyman says.
Emily Polk, a senior at the University of Georgia and campus manager and current intern for RTR, joined the campus representative program through a Facebook ad and says she has learned key strategy skills for a career in fashion marketing.
According to Polk, her team's trunk shows and events can average anywhere from 150 to 300 people.
"Participating in Rent the Runway's campus representative program allowed me to combine my studies in marketing and fashion without leaving UGA's campus," said Polk.
RTR representatives do not earn commission, but instead earn rental credits, free dresses and monthly prizes, and some can receive academic credit. According to Hyman, campus representatives have first access to internships and many former campus representatives have been offered jobs at RTR and other clothing companies in marketing and customer relations.
The goal of the events hosted by campus representatives is not so much to drive sales, but rather to introduce the brand on college campuses and increase the number of college members on RTR, adds Hyman.
"Our campus representative program is more about learning and doing, and less about cash," says Hyman.